Historical Summer Online School "HOLODOMOR: TO KNOW IN ORDER TO BE"
The Summer Historical Online School for the study of the Holodomor of 1932–1933 is an educational project for high school students, students, young scientists and teachers interested in studying the topic of the Holodomor-genocide.
The online school will take place on June 21–25, 2021.
The school program provides:
video tour of the National Museum of the Holodomor Genocide;
lectures-presentations of famous historians, lawyers, socio-demographers, psychologists, ethnologists;
interactive online classes from museum staff;
discussions and debates;
round table "The Holodomor: To Know in order Be".
After the online school each participant will receive a certificate. Participation is free.
Registration lasts until June 17, 2021б and is available at the link.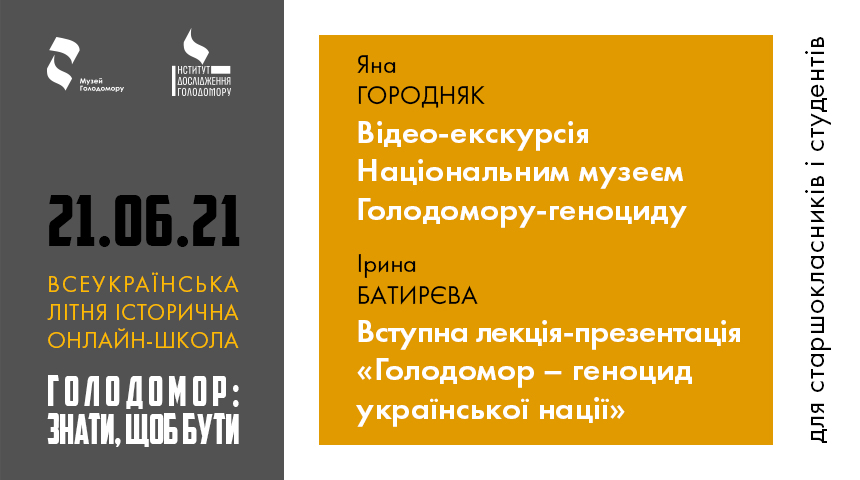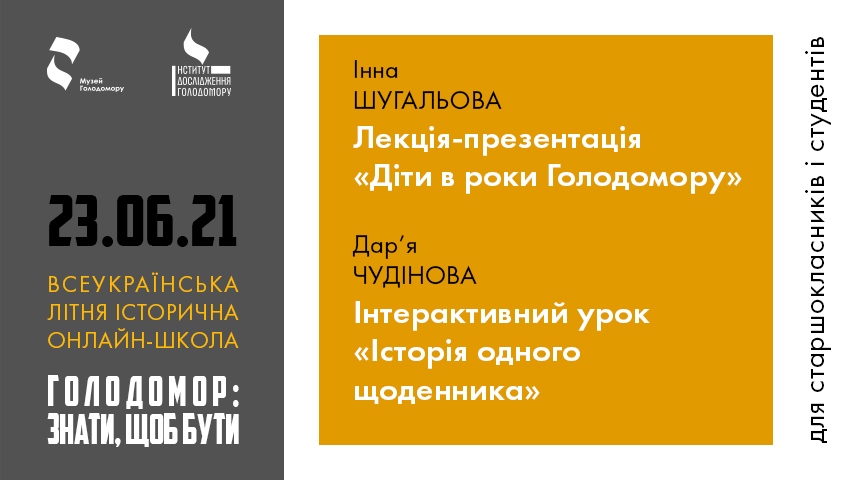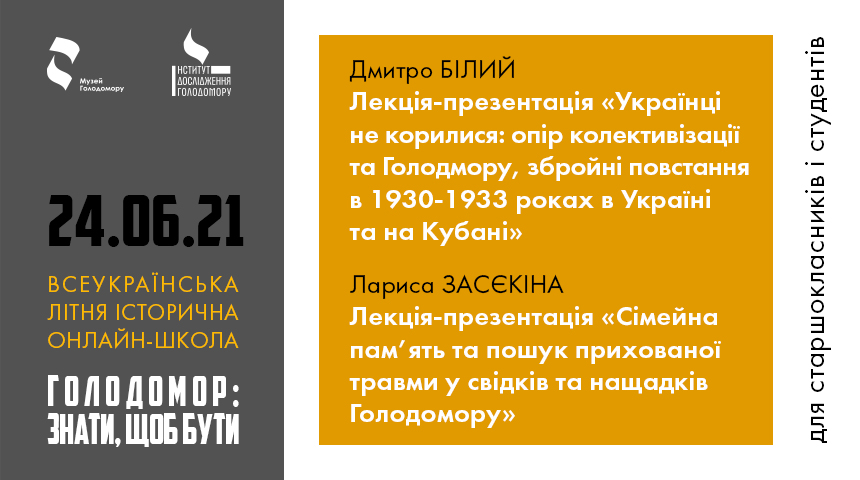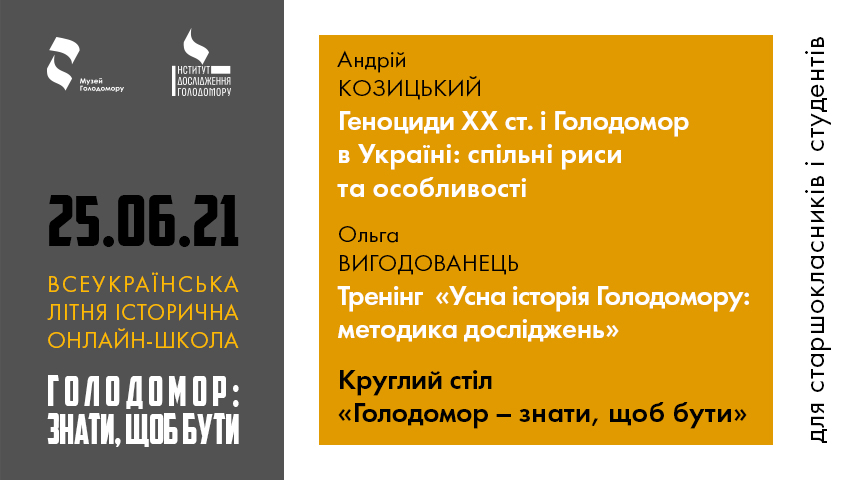 Contact persons: 
Iryna Batyrieva +38 (097) 477-42-04
Dmytro Bilyi +38 (050) 861-38-94
Official email: [email protected]
Initiators and coordinators of summer school:
National Museum of the Holodomor Genocide
Holodomor Research Institute