2019 © All rights reserved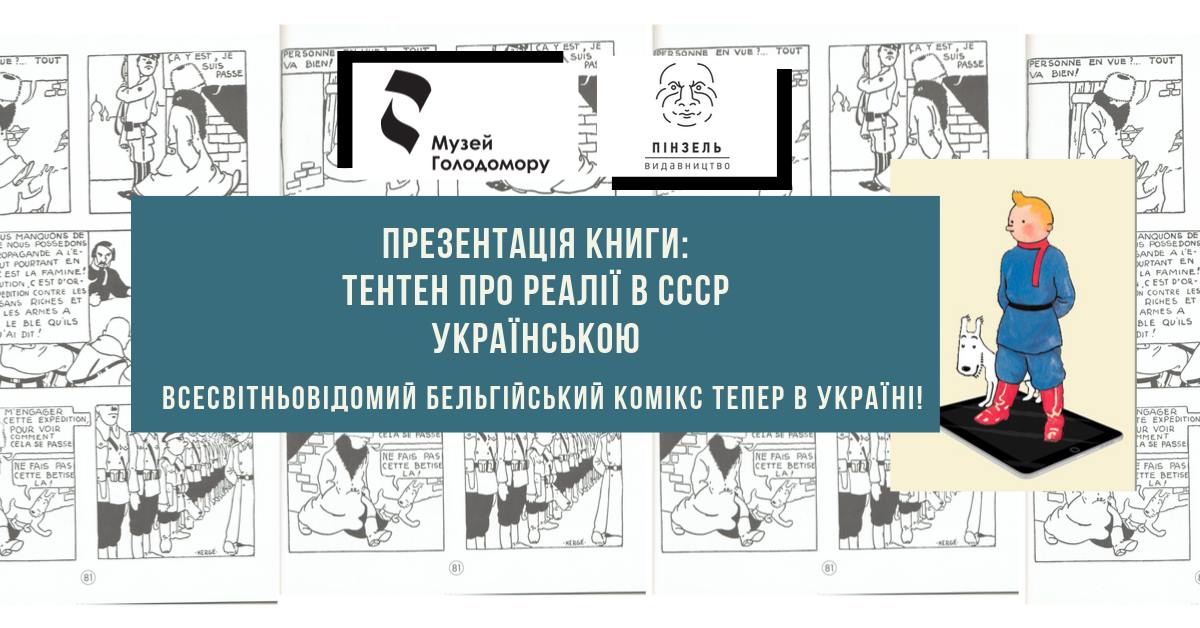 Presentation of the World-Famous Belgian Book "Tintin. Twentieth Century Reporter in the Country of the Soviets"
On October 23 at 11:00, the presentation of the world famous Belgian book Tintin. Twentieth Century Reporter in the Country of the Soviets will take place in the Holodomor Museum.
The Holodomor Museum, in collaboration with the PNZL Publishing House and the Anne de Kyiv Fest International Art Festival, will present the 1929 comic book edition of Eger in Ukrainian.
Tintin is the first European comic book character and the symbol of Belgium. Throughout the twentieth century, whole Europe was educated and studied the universe from the adventures of a young Belgian reporter. The 24-book series began with an album about the Soviet Union and its totalitarian regime, in particular, the 1921–1923 artificial famine in Ukraine and collectivization.
The speakers of the press conference:
1. Alex Lenarts — Ambassador of the Kingdom of Belgium to Ukraine;
2. Vasyl Khymenets — Director of the First European Department of the Ministry of Foreign Affairs of Ukraine;
3. Fedir Balandin — Chief Curator of the Anne de Kyiv Fest International Arts Festival;
4. Nina Lapchynska — Deputy Director of the Holodomor Research Institute;
5. Ivan Riabchii — translator, director of PNZL Publishing House.
Free entrance!
ANNOUNCEMENT: http://bit.ly/TENTENinUkraine
ACCREDITATION (for journalists): http://bit.ly/AkredutaziaTENTEN