90 years ago, embroidered shirts saved Ukrainians, today Ukrainians save shirts
The National Museum of the Holodomor-Genocide participated in the filming of the special project "Live On" by 1+1 media and the Smart Angel Charitable Organization. One of the episodes of this project was dedicated to the Ukrainian vyshyvanka.
Even without their own state, Ukrainians preserved their identity thanks to such sacred concepts as language, culture, and traditions. And a special place in the traditional culture of Ukrainians belongs to vyshyvanka – festive ethnic clothing.
In Soviet times, the embroidered shirt gradually turned from an elegant traditional outfit into a certain element of decor, stage clothing. To appear in public in an embroidered shirt meant to challenge, draw attention to yourself, and even cause problems. After all, during the so-called stagnation, an embroidered shirt was certainly associated with nationalism and dissidence.
With the restoration of Ukraine's independence, embroidery not only returned to our everyday life but became recognizable and fashionable on world catwalks too. In honour of the Ukrainian embroidered shirt, an international holiday was established – World Vyshyvanka Day, which is celebrated on the third Thursday of May.
Yulia Kotsur, an employee of the Holodomor Museum, spoke for the "Live on" project about a rare embroidered shirt that is in the exposition of our institution.
This shirt belonged to Agafia Chub; she embroidered it for her wedding when she was still a girl. In 1930, the woman died unexpectedly, leaving two young daughters as orphans. One of them, Hanna Omelianenko, donated the shirt to our institution a few years ago.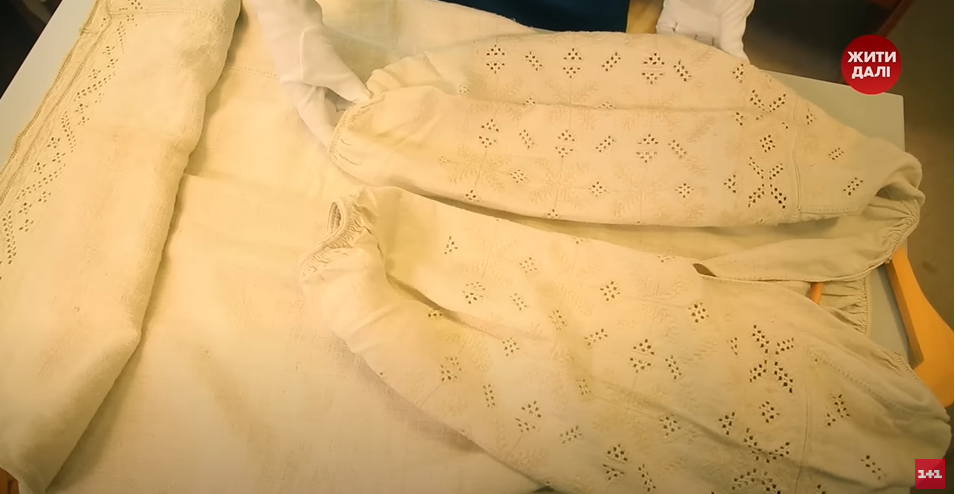 "This is the only thing left in the family from the mother. During the Holodomor of 1932-1933, Hanna Omelianenko's father, in order to save his children, had to exchange household items – linen, shirts, towels – for food. The only thing that the husband did not exchange and left as a memory of his wife is this shirt. It was preserved for many years as a memory of the mother," Yulia Kotsur emphasizes.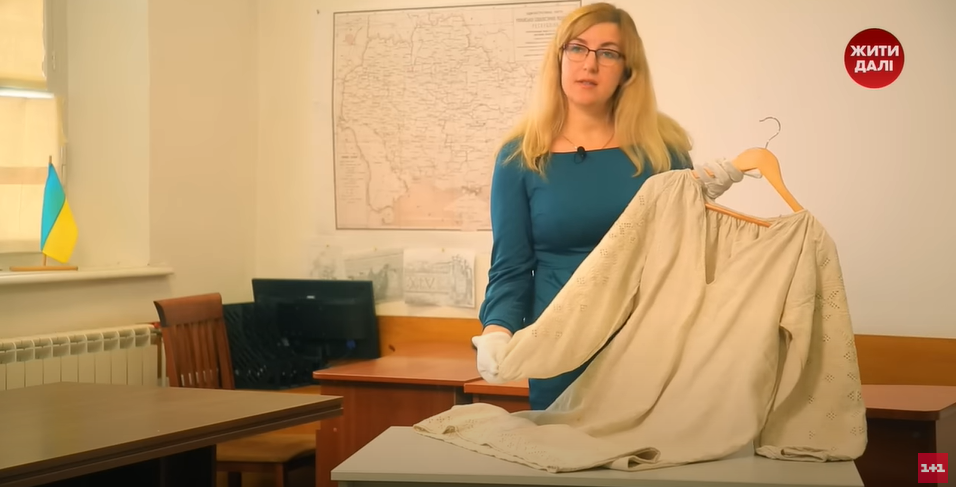 With the beginning of the Russian-Ukrainian war, vyshyvanka, like other symbols of Ukraine, again became dangerous. The enemy came to "denazify" us, that is, to destroy us as a nation, to erase everything that could be a marker of Ukrainianness.
Nazar Kuts, an employee of the Holodomor Museum, shared the story of another shirt that was saved nowadays.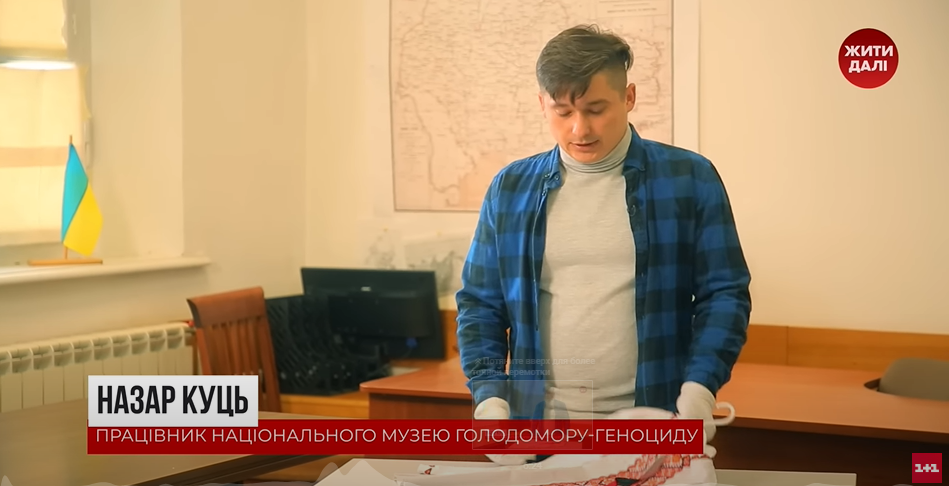 "This shirt was embroidered for her grandson by a grandmother from the Kharkiv region. When her settlement was occupied, she buried the embroidered shirt in the garden to save it from the enemy." Last autumn, after the liberation of the Kharkiv region from the occupiers, the shirt was handed over to our Museum.
During the famine of the 1930s, embroidered shirts exchanged for food saved thousands of Ukrainians. Today, the descendants of those Ukrainians save their shirts from the enemy as it is a symbol of our Ukrainian identity, struggle and indomitability.