Kyiv resident handed over family heirlooms to the Holodomor Museum
The campaign of the Holodomor Museum for Vyshyvanka Day inspired Valentyna Rudnytska, a native of Kyiv, to donate her own family heirlooms to our institution. On Tuesday, May 23, Mrs Valentyna donated an old shirt and an embroidered towel to the Museum Funds.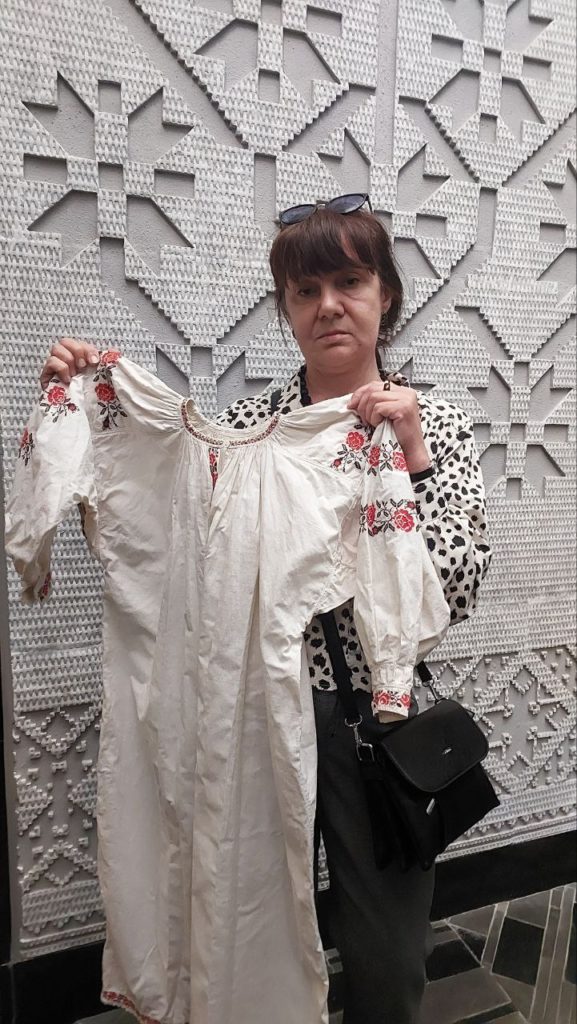 "This shirt is over a hundred years old and belonged to my grandmother Paraska Klymenko from the village of Nyzhcha Dubeshnia, Vyshhorod district, Kyiv region," the donator said. – My grandma embroidered it herself, and my family kept this heirloom for a long time. But inspired by the example of my neighbour Anna Tkach, who handed over a family shirt, the last owner of which was her husband, a soldier of the Ukrainian Armed Forces Dmytro Nekipelov, I realised that our heritage should not lie in closets but should be a museum exhibit. Because it is the identifier of our nation, our hallmark, and precisely because of such valuable family items, which survived miraculously in the whirlwind of dramatic events of the last century, we can tell the world who we are and what we were like."
Ms Valentina notes that her grandmother's family survived the Holodomor thanks to the forest. They lived near it, and the forest fed them – mushrooms and berries helped them survive until the new harvest.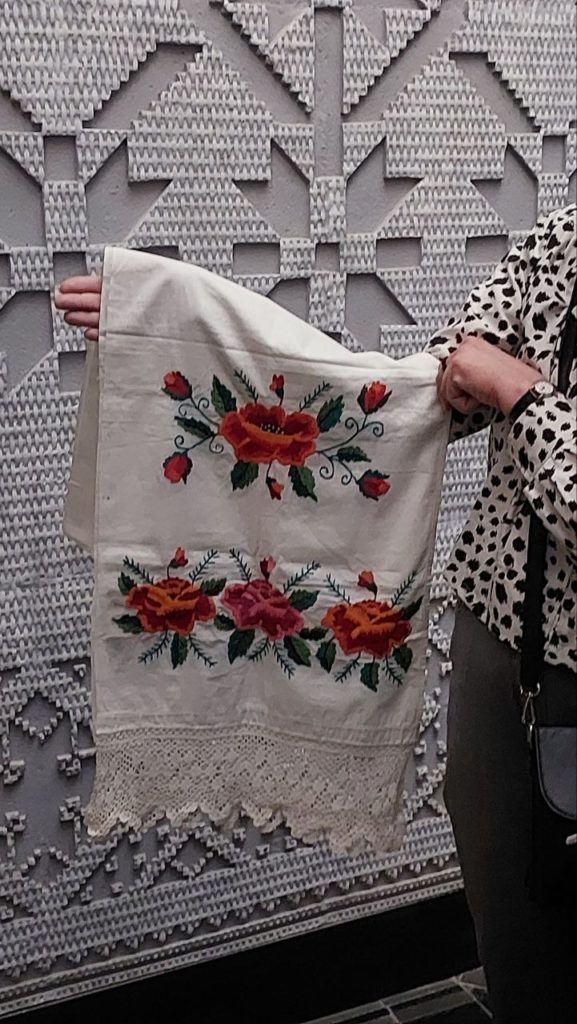 The embroidered towel the woman gave us is a little "younger" – it also belonged to Paraska Klymenko but was given to her by her daughter-in-law in the post-war years.
We are sincerely grateful to Valentyna Rudnytska for the gifts and memories.
At the same time, we appeal to everyone who cares: if you have things or photos from the Holodomor period and are ready to donate them to the museum, please write to us at mem[email protected] or in private messages on social networks.