Odesa during the Holodomor: Unique letters were handed over to the museum
In 1973, while dismantling his old grandfather's house, Oleksandr Sviatomyrovych Kharchenko from Svyridivka village, Lokhvytsia district, Poltava region, found a scroll of old letters behind the beam. At first, he did not attach much importance to them but later started to reread.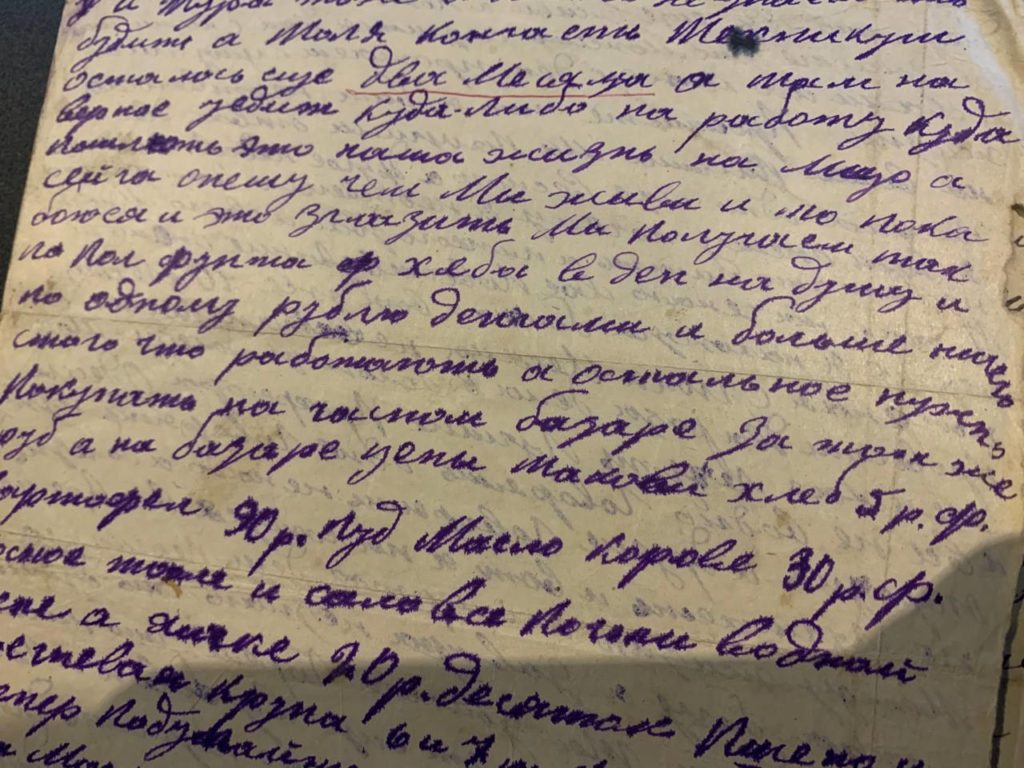 As it turned out, the letters were written from Odesa city between 1931-1941 and addressed to Alexander Svyatomyrovich's grandfather – Isaac Antonovych Kharchenko, and his wife, Anna Vasylivna, from her sister Nadiia Tarasenko.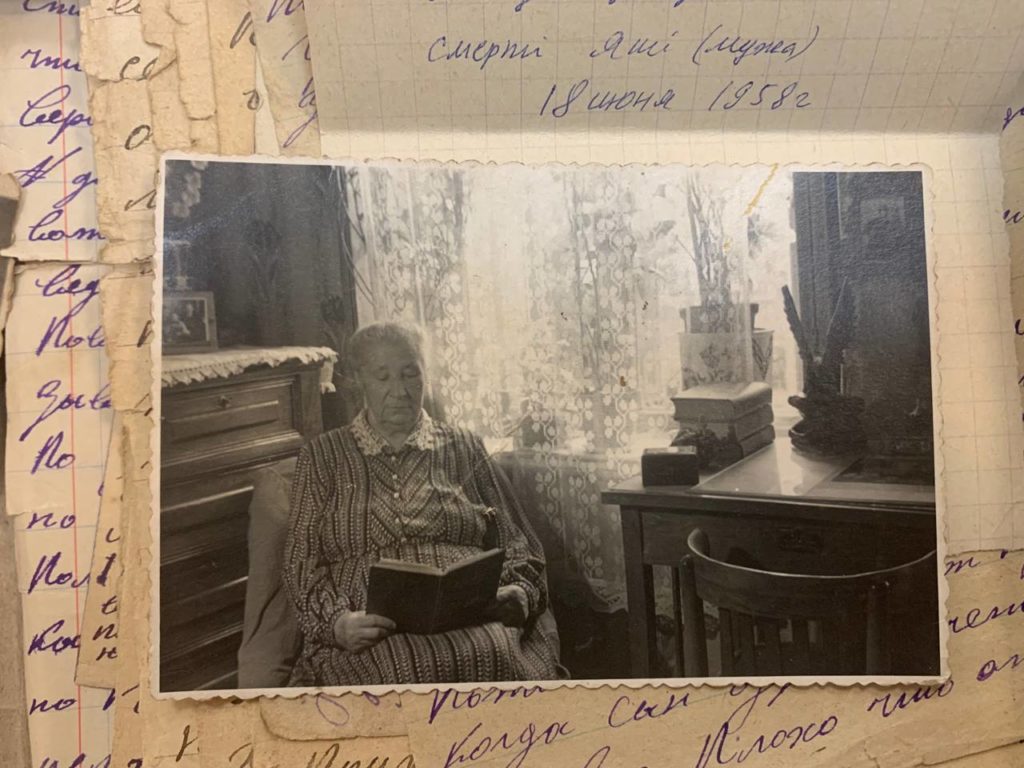 In the photo, the author of the letter, Nadiia Vasylivna Tarasenko
In one of them, April 15, 1931, she writes:
" We are now so bad that it is impossible to put into words. It only needs to be seen. After all, we are sitting completely without bread and potatoes, and we do not cook dinner at home for a week, we take in the dining room what they will give: a kind of lentil soup. We do not think about salt or flour anymore but only about bread. For four people we get three and a half pounds a day, sugar – 7.5 pounds a month and cereals 10 pounds, ½ pound of soap, and no oil – and this is all our food from the cooperatives, and the rest has to be bought at a private bazaar, where everything is terribly expensive. The salary is not enough, so we have to sell clothes, shoes, and, of course, all the best … no one buys bad things."
Among the letters, there is also a copy of a letter (the original is kept in the Lokhvytsia Museum of Local Lore) from an unknown man, probably from the Kuban, who signed with the initials "KIB". Written in pencil on "office delineated paper":
"September 25, 1934
I was swollen all the summer last year. For two months I could not walk on my feet (wounds and leaks from the wounds were until winter). In the spring, there were six or eight pieces of dead horse meat, and the people of our village ate dogs, cats, mice, frogs, and even dead people. My brother Musii also died, many yards left without people, up to two thousand died in the village. Well, a lot of news, but there is no time to write. If you are rich in something, give me some support then, most importantly potatoes or beets, and then I am forced to buy a piglet for wealth, I bought two chickens and a cat I bought because the previous one was eaten by the people.
Goodbye. K.I.B. ».
Oleksandr Sviatomyrovych Kharchenko kindly agreed to hand over this find to the funds of the National Museum of the Holodomor-Genocide, and we are very thankful for this.
Handkerchiefs, letters, embroidered shirts or party tickets, household items, and photos from the 1920s and 1930s – all this can become an exhibit of the Holodomor Museum and tell about the genocide of Ukrainians around the world. Everything that has a history and a memory is priceless and worth preserving.
If you still have things related to the Holodomor, tell us about them by writing to [email protected]