The Prime Minister of Lithuania visited The Holodomor Museum
On February 10, a delegation from the Republic of Lithuania led by Prime Minister Ingrida Šimonite visited the Holodomor Museum.
In honor of the victims of the Holodomor genocide, the Prime Minister placed a decorative composition of ears of wheat to the sculpture "Bitter Memory of Childhood."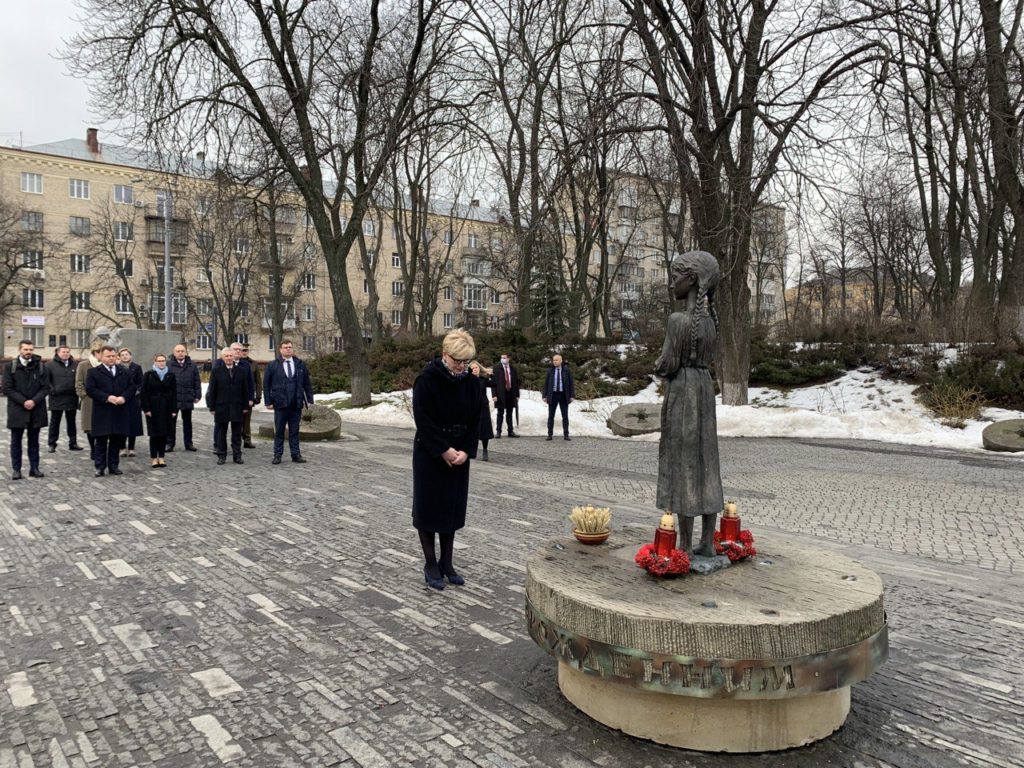 Afterward, Deputy Director-General Yulia Kotsur gave the guests a tour of the Hall of Memory, telling about the history of the Holodomor of 1932-1933 as a crime of the communist totalitarian regime against Ukrainians and presented thematic literature.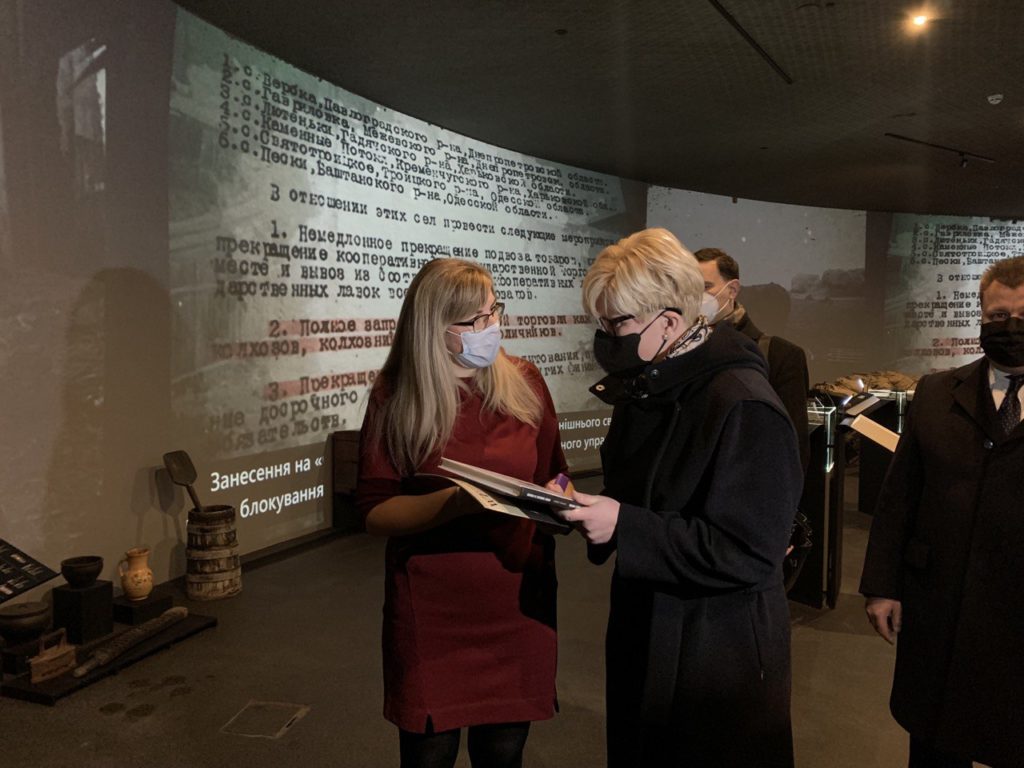 It will be recalled that Lithuania recognized the Holodomor of 1932-1933 as an act of genocide by a statement of the Seimas dated 2005.