The meeting about the Holodomor took place in Zagreb (Croatia)
The thematic meeting "The Holodomor in Ukraine of 1932–33: Causes and Consequences" took place in the Zagreb City Council on March 25.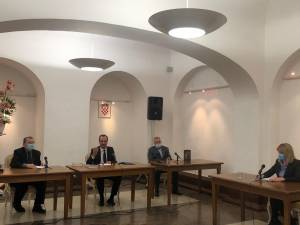 According to Ukrinform, this information was released by the Embassy of Ukraine to Republic of Croatia.
Ambassador V. Kyrylych, Professor of the University of Zagreb E. Pashchenko and the famous Croatian writer and translator Dz. Vidmarovic spoke about the international recognition of the Holodomor as a genocide of the Ukrainian people, its causes, consequences and documentary evidence.
In addition, the thematic meeting of the group of deputies of the Zagreb City Council was attended by an SBU officer, Colonel V. Udovychenko (online), who presented an array of documents confirming the intentional policy of the communist totalitarian regime to destroy Ukrainians as a resistance to collectivization force.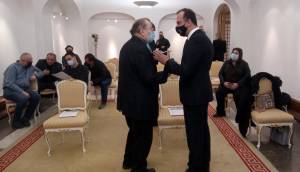 "Representatives of various Croatian political parties noted the importance of disseminating information about the crimes committed by the Bolsheviks in Ukraine in 1932–33 and the need to condemn the Holodomor in Ukraine as genocide," the embassy said.