The Holodomor Museum exhibition opened in Ireland
On the occasion of the 90th anniversary of the Holodomor of 1932-1933 and commemoration of its victims, the exhibition "The not condemned Genocide of Ukrainians Repeats" was opened in the capital of Ireland, Dublin. The exposition of the project from the Holodomor Museum takes place on the premises of the Smock Alley Theater in Dublin. Simultaneously with the exhibition opening, the feature film "The Price of Truth" (Mr Jones) was shown. The Embassy of Ukraine in Ireland reports this on its Facebook page.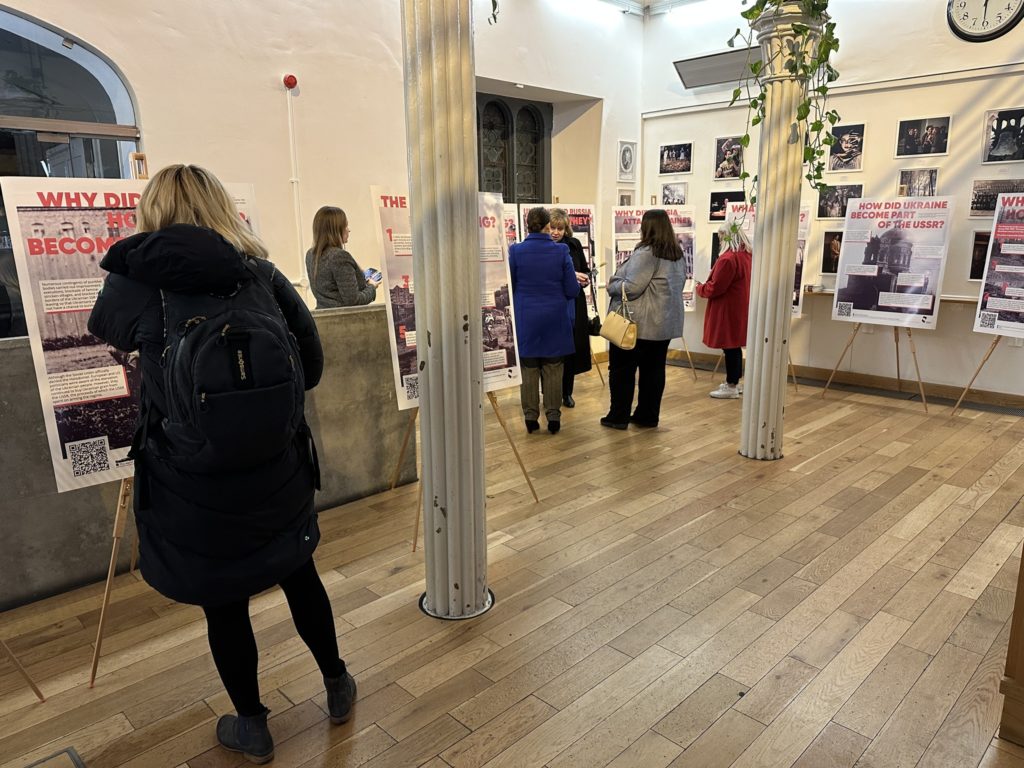 Diplomats, Irish politicians and representatives of the Ukrainian community who attended the event could once again make sure that nine decades after the Holodomor, genocidal methods are again being used against Ukrainians. Almost nine months of full-scale war have proven that Russia's goal in invading is to destroy the Ukrainian nation as such. Moreover, to destroy Ukrainian identity, culture, and language.
To prevent repeating such tragedies and crimes of the past, we must preserve the memory of those who became victims and fight against those who continue crimes against humanity.
The Embassy expresses its gratitude to Ukrainian Action in Ireland, Nadinkino photographer and everyone who participated in the organization of this event.
We will remind you that on November 24, the Senate of Ireland adopted a decision recognizing the Holodomor of 1932-33 in Ukraine as genocide of the Ukrainian people.