The Minister for Foreign Affairs of Italy visited The Holodomor Museum
On February 15, a delegation from Italy led by Foreign Minister Luigi Di Maio visited the Holodomor museum. The Minister for Foreign Affairs of Ukraine, Dmytro Kuleba, accompanied the guests.
In honor of the Holodomor victims, ministers laid decorative flower arrangements to the sculpture "Bitter Memory of Childhood" and lit candles at the Altar of Memory.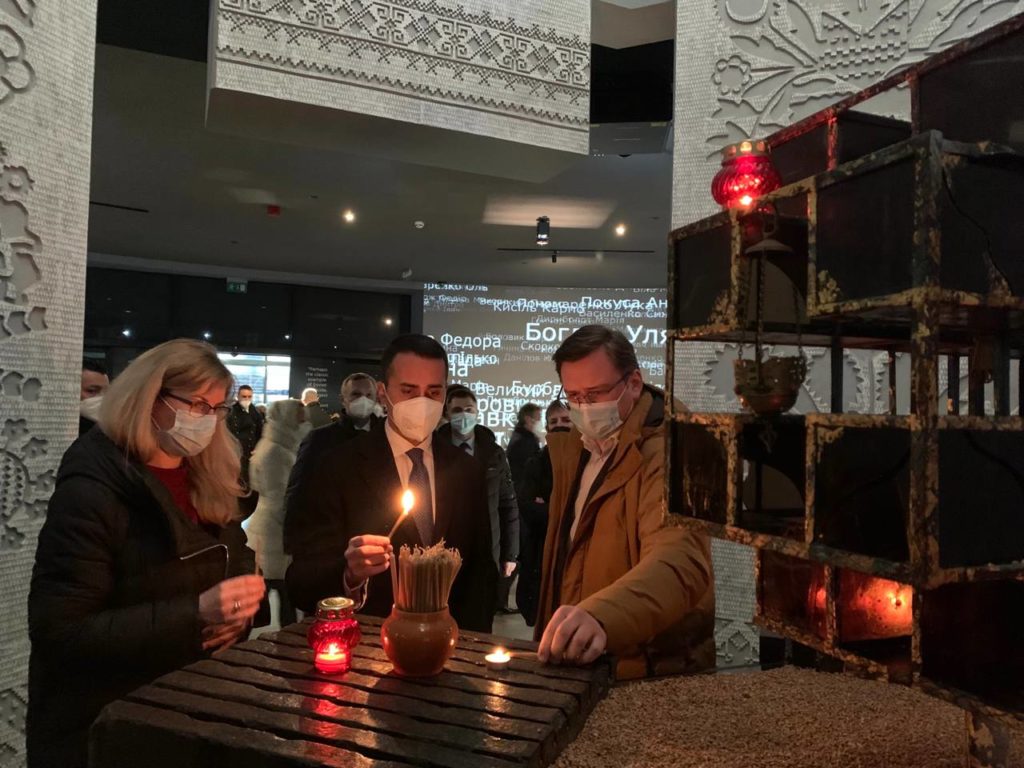 Afterward, the guests were given a tour of the Hall of Memory, told about the history of the Holodomor of 1932-1933 as a crime of genocide of the communist totalitarian regime against Ukrainians, and presented thematic literature.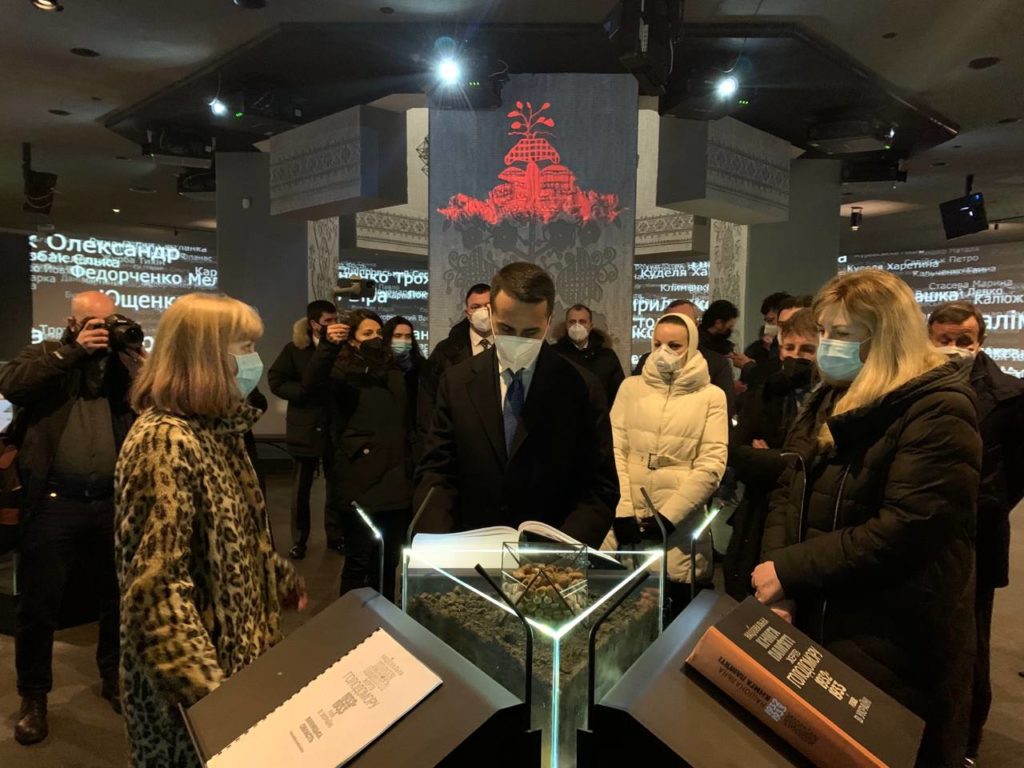 It should be recalled that on February, 10 a delegation of the Republic of Lithuania headed by Prime Minister Ingrida Shimonite visited the Holodomor Museum.