Oles Sanin's "The Guide" collects donations for Ukraine
Oles Sanin's historical drama "The Guide" is widely available in the United States. Proceeds will go to humanitarian aid to Ukraine.
According to the State Film Agency, the iconic film by the Ukrainian film director will be released in more than 600 American cinemas in 45 states. It is an unprecedented scale of showing the Ukrainian film in the United States.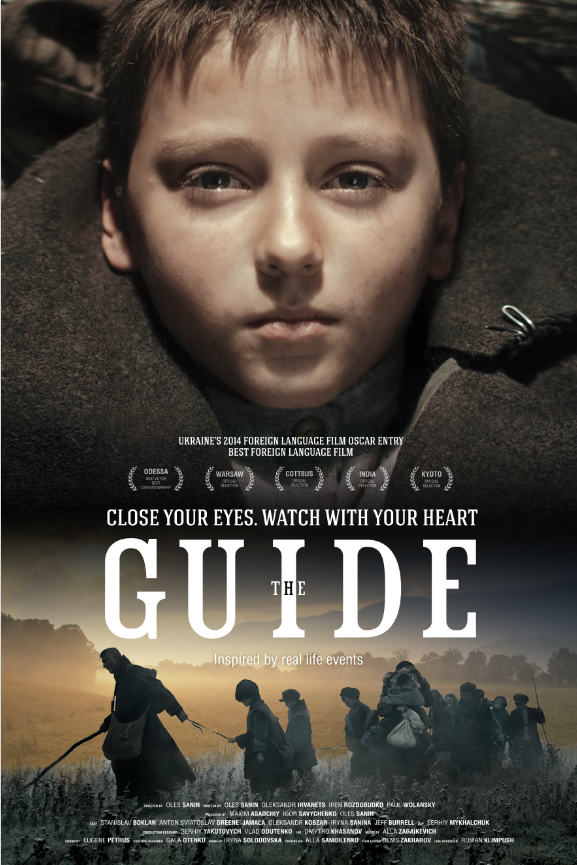 One hundred percent of the proceeds from the tickets and donations during the screenings will go to organizations that provide humanitarian aid in Ukraine and Ukrainian refugees.
Professor and Head of the Ukrainian Film Club of Columbia University Yuri Shevchuk and President of the Human & Civil Rights Organizations of America Marshal Strauss helped bring the film back to the screens. In collaboration with director Oles Sanin and producer Maxim Asadchy (Pronto Film), on March 13, they screened "The Guide" at the Salem Cinema in Salem, Massachusetts. The show, which drew two audiences, was attended by Massachusetts Gov. Charlie Baker, US Congressman Seth Molton, and other US politicians.
Following this success, the film was picked up by the American media, a number of Hollywood companies offered free promotional and distribution services and the number of screenings grew exponentially: more and more new US and Canadian cinemas join the initiative.
The historical drama "Guide," created with the support of the State Cinema, first came out in 2014, immediately after the Revolution of Dignity, and gathered a record box office at the time. The film is about an American boy accompanying a blind kobzar to Ukraine during the years of collectivization, and the Holodomor represented Ukraine at the Oscars and many international film festivals.
Starring – Stanislav Boklan, Anton Svyatoslav Green, Susana Jamaladinova (Jamala), Dennis Jeffrey Barrell, Alexander Kobzar, Oleh Primohenov.
Directed by Oles Sanin. Screenwriters – Oles Sanin, Iren Rozdobudko, Alexander Irvanets, Paul Volyansky. The cinematographer is Serhii Mykhalchuk. Directors – Serhii Yakutovych, Vladlen Odudenko. Producers – Oles Sanin, Ihor Savychenko, Maxim Asadchy. The film was created by Pronto Film with the support of the State Agency of Ukraine for Cinematography.
Photo – Yuri Shevchuk's Facebook page.