Artificially organized hunger was directed against the Ukrainian peasants, not as a class, but as against Ukrainians. The Ukrainian peasantry was a specific part of the nation and was the driving force behind national uprisings.
The absolute majority of the rural population of the Ukrainian SSR – were Ukrainians, and the absolute majority of Ukrainians– were peasants. According to census 1926, among 23.5 million Ukrainian people, 20.6 million people were peasants (87%). With such concentration of Ukrainians, the organizers of the Holodomor needed only to deprive peasants from products according to the administrative-territorial principle. In February-March 1932, when famine has already covered several regions of the Ukrainian SSR, there were 32.6 million people, among which 25.5 million were peasants. According to the research results of the leading Ukrainian scientist V. Marochko, the Holodomor covered the territory with a population of 22.4 million people. Under such circumstances during that period, it is difficult to say who died because of natural factors, and who died from hunger. The average mortality rate in almost all districts reached 30-35%. Thus, the number of deaths reaches 7 million people.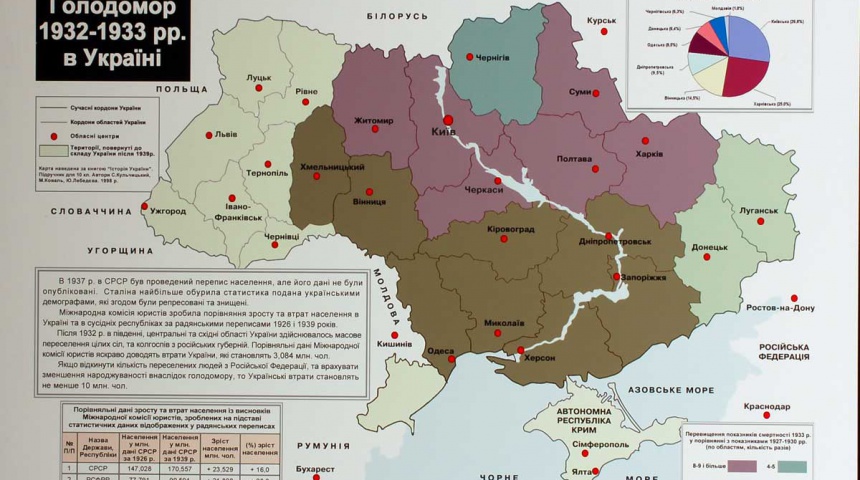 In 1933 the mortality in Ukraine and Kuban exceeded the natural rate in dozens of times. The archival documents and witnesses of genocide testify about a terrible catastrophe in Ukraine. People died in families and villages. In most cases, the victims' bodies were collected by the specially organized groups of people and were taken away behind the outskirts of settlements. There were burials without any memorable signs. The registration of mortality and birth rate were not carried out properly. Representatives of the Central Department of National Economy conducted a series of surveys in Ukrainian villages and found a high level of mortality underestimation.
When death was registered, quite often the officials used falsifications, by fixing as "the cause of death" the "old age", "unknown", "weakness", "exhaustion", "protein edema", "from typhus" and other diseases. Starting from winter 1933, the death certificates were not issued to peasants. In some settlements, officials conducted quantitative records of mortality, and in some villages there were no records.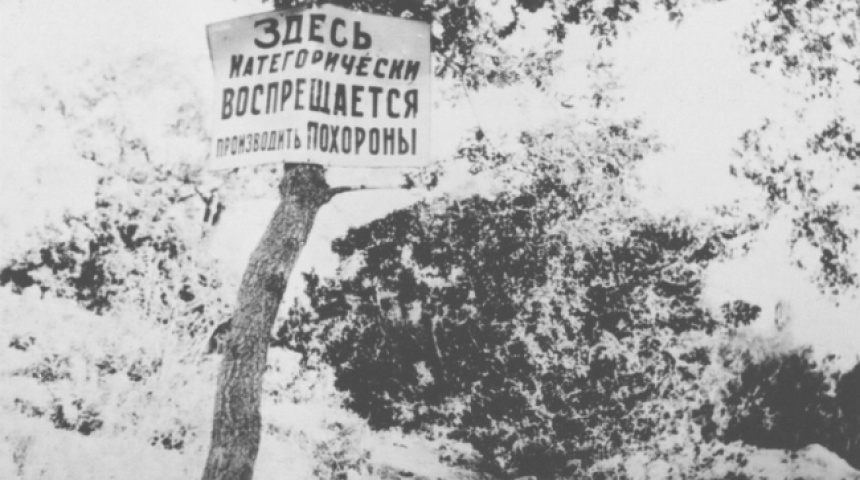 "IT IS STRICTLY FORBIDDEN TO BURY PEOPLE HERE". THE ANNOUNCEMENT ON KHARKIV OUTSKIRTS, 1933. PHOTO FROM THE COLLECTION OF CARDINAL THEODOR INNIZYR (VIENNA DIOCESE ARCHIVE). PHOTOS MADE BY ING. A. WINERBERGER.