A parliamentary delegation from Estonia visited the Holodomor Museum
Today, November 1, the Holodomor Museum was visited by a delegation from Estonia headed by the first vice-speaker of the Riigikogu Helir-Valdor Seeder.
The guests were accompanied by representatives of the Museum administration and the first deputy chairman of the Verkhovna Rada of Ukraine, Oleksandr Korniienko.
Honouring the memory of the victims of the Holodomor genocide, the delegation placed a decorative composition on the sculpture "Bitter Memory of Childhood" and lit a candle at the Altar of Memory.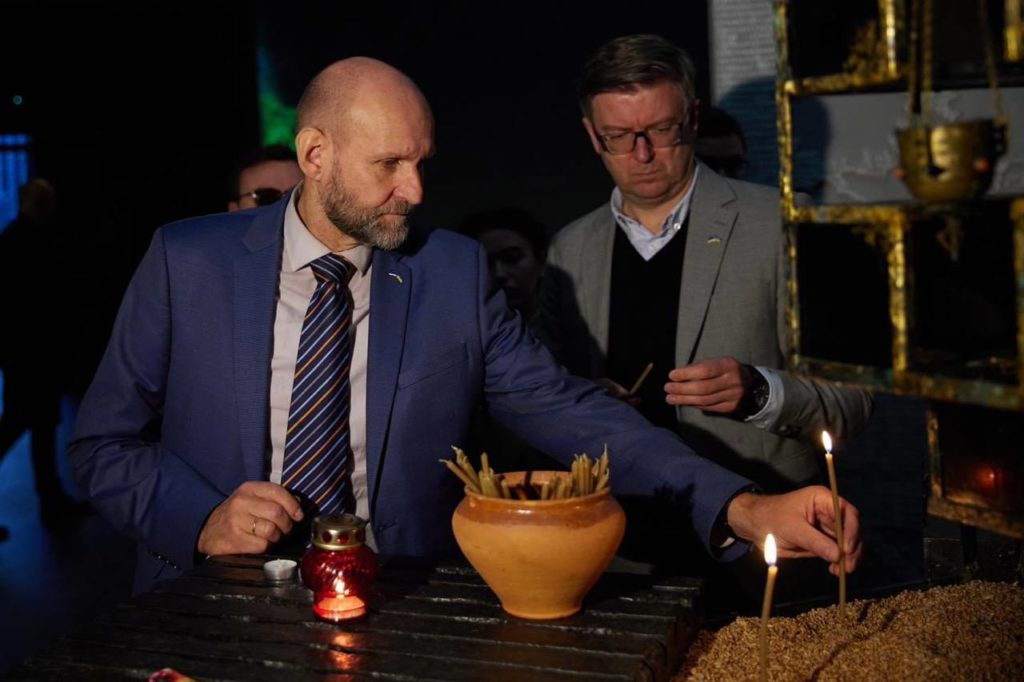 Afterwards, the guests had a tour of the Hall of Memory, during which they heard the history of the Holodomor of 1932-1933 as a crime of genocide by the communist totalitarian regime against Ukrainians and received a present – a collection containing the famous report of Raphael Lemkin "Soviet Genocide in Ukraine", translated into 32 languages.
It will be recalled that Estonia was the first country to recognize the Holodomor as an act of genocide at the state level (1993).
Photo from Oleksandr Kornienko's Facebook page.