BBC News correspondent Fergal Keane visited the Holodomor Museum
On February 8, BBC News correspondent and author Fergal Keane visited the Holodomor Museum. It took place as part of the preparation of a complex BBC story on the impact of the Holodomor on the formation of the national identity of Ukrainians.
During the visit, the journalist visited the Museum exposition and talked to Vasyl Marochko, a Doctor of Historical Sciences, Professor, Leading Researcher of the Department of Historical Research of the Holodomor Research Institute.
The scientist spoke to the journalist about the role of the Holodomor in the formation of Ukrainians' national memory. Vasyl Marochko emphasized the dangers of totalitarian regimes and the importance of spreading information about the Holodomor to prevent genocide and human rights violations.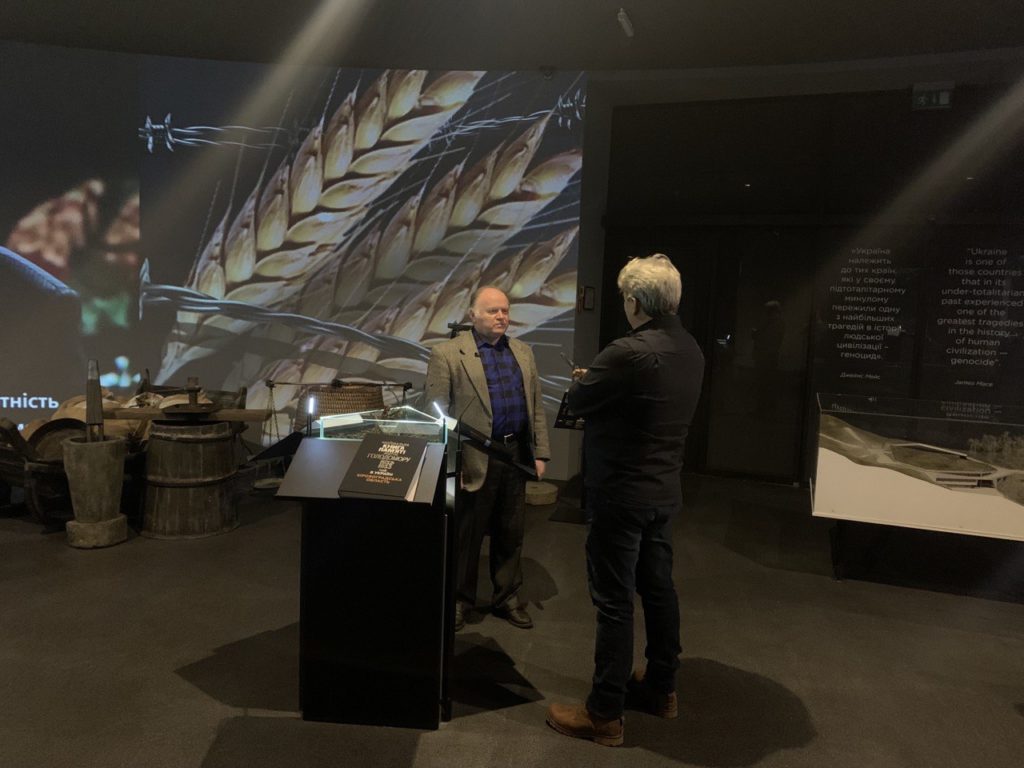 Also, as a part of the filming of the story, British journalists will visit the Kharkiv region, where they will talk to local historians and Ukrainians' descendants who survived the Holodomor.