British parliamentarians visited the Holodomor Museum
On September 11, 2022, representatives of the Great Britain Parliament visited the Holodomor Museum.
The People's Deputies of Ukraine, and the Deputy General Director of the Museum, Yulia Kotsur, accompanied the delegation.
The guests commemorated the Holodomor victims near the sculpture "Bitter Memory of Childhood", visited the Hall of Memory and viewed the Museum's exposition.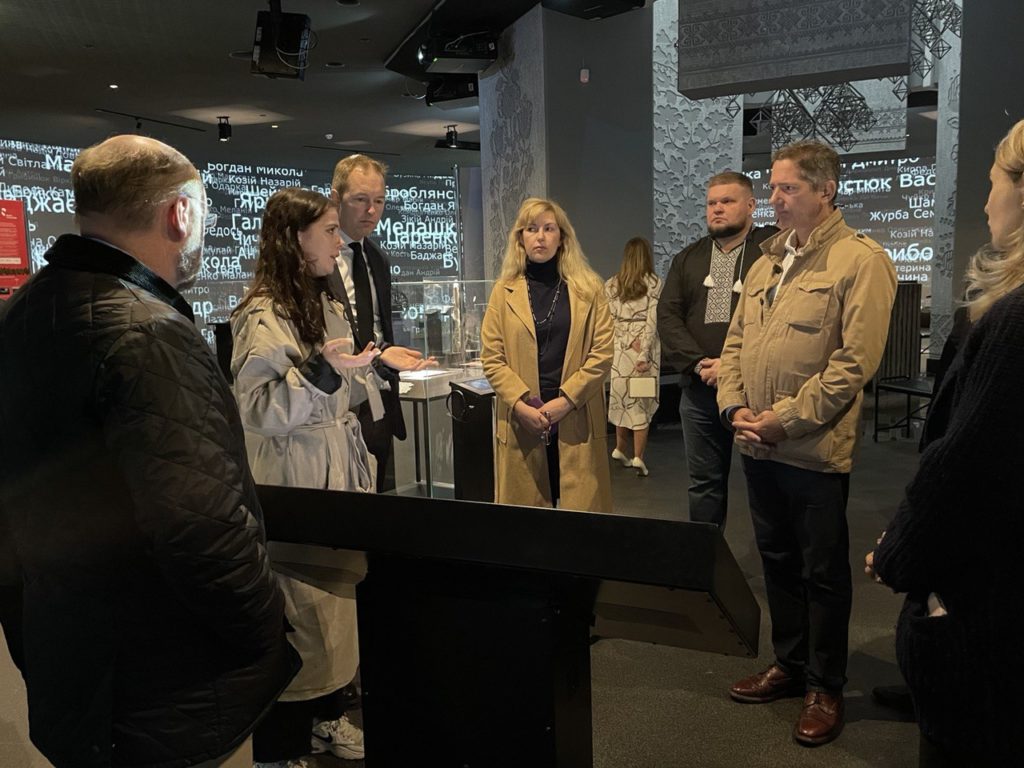 The guests listened to the history of the Holodomor-genocide, the crimes of the communist totalitarian regime, as well as the parallels between the events of 1932-1933 and the genocidal actions of the Russian army on the territory of Ukraine today.
After the excursion, the British parliamentarians were given literature about the Holodomor, in particular, a collection containing the famous report by Raphael Lemkin, "Soviet Genocide in Ukraine" in English and translated into 32 other languages, as well as the pamphlet "We were killed because we are Ukrainians."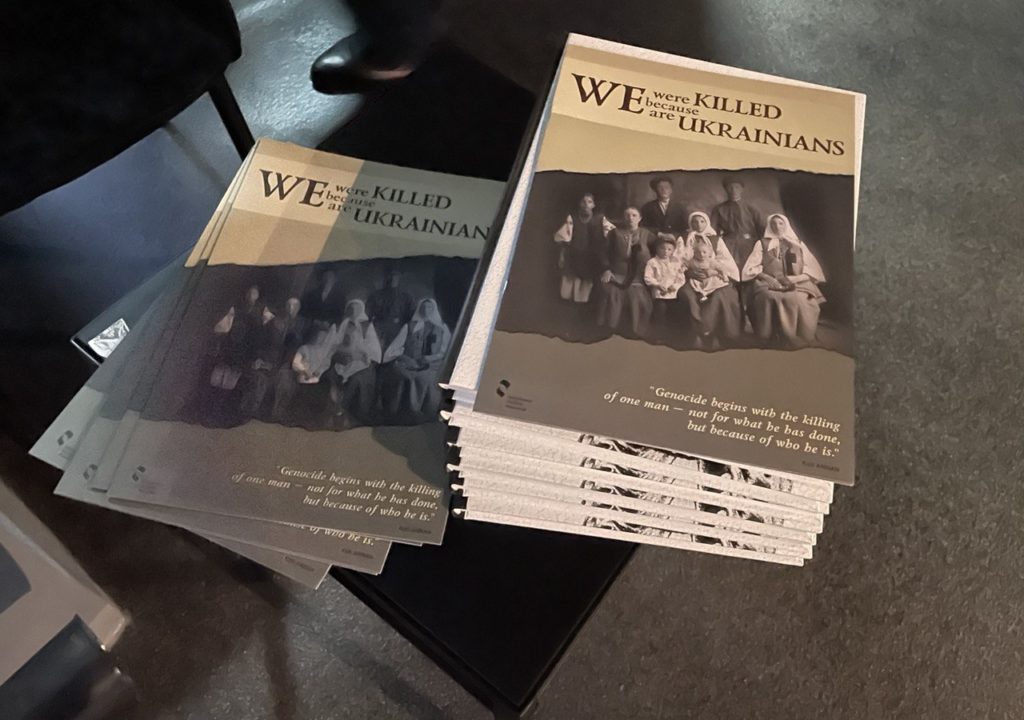 In February 2022, the Holodomor Museum was visited by Liz Truss, who currently serves as the Prime Minister of the United Kingdom.