Oleksiy Voblyi received Gratitude from the Holodomor Museum
Oleksiy Voblyi from Kharkiv received a Gratitude from the Holodomor Museum "for his cooperation and active life position in the preservation of historical memory." We will remind you that in August, Oleksiy Vasyliovych, who is the grandson of the priest and teacher Oleksiy Voblyi, who saved children from starvation during the Holodomor, handed over the family archive to our museum.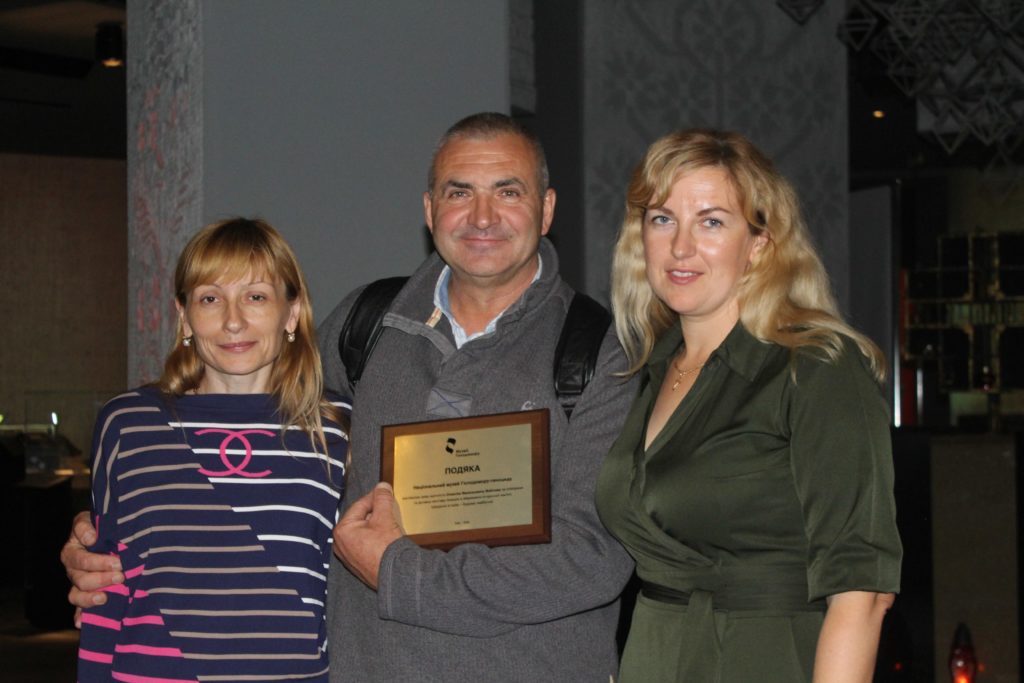 Yulia Kotsur, deputy general director of the Holodomor Museum (right), thanked Oleksiy Voblyi for preserving historical memory.
In recent years, Voblyi, Jr., together with his mother Liudmyla, has done a lot to recreate the history of his family and, in particular, the biography of his grandfather, who fell under the rink of Stalinist repressions in 1937.
While visiting our museum, the benefactor's grandson listened to the tour. And stopping at the showcase, where the makitra (the pottery) that belonged to the grandfather's family is exhibited (Voblyi's grandson gave it to the museum earlier), he told some interesting details.
"This makitra was only available in our family for major holidays. Only grandmother Maria could use it, lest we children, God forbid, break it! This makitra moved with us at least ten times and more than two thousand kilometres across Ukraine. I myself wonder how it survived. – says Voblyi, the grandson. "It must have been fate that it ended up in your museum many years later."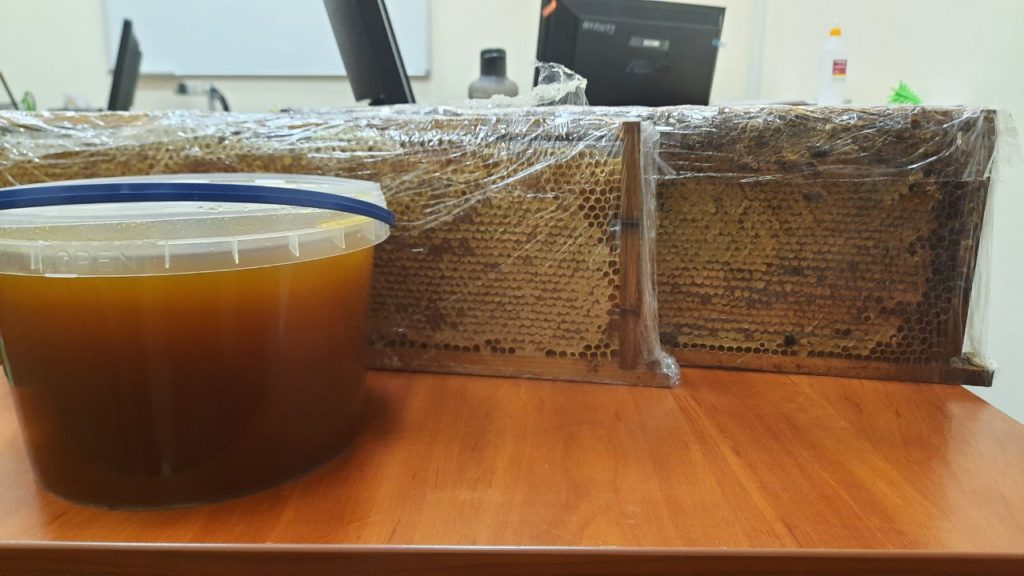 A sweet gift to the Museum from Oleksiy Voblyi.
As a reminder, the Holodomor Museum continues to collect exhibits for its exposition. If you have preserved photos, documents or any other things related to the period of Holodomor-genocide, write to us at the e-mail of the museum [email protected], in private messages on our Facebook page or call +38 044 254 45 12. Each such thing is priceless and should be preserved.