The KGB (KGB) staff of the USSR laying flowers at the monument to the the Holodomor victims. New unique photos from the Funds of the Holodomor Museum
The Fund's collection is an integral part of our Museum. Over the years of work, it has been replenished with unique artefacts and photographs from the Holodomor times.
So, last week the information and publishing department of the Museum updated the part of the photos published by our institution in public access. 17 photographs from the 1933 period, which were found as "photos on glass", have been published and digitized for the first time.
In addition, for the first time, photos from the opening of one of the first (probably the very first) monuments to the Holodomor victims – a memorial stele in the village of Zaruddia, Kremenchuk District, Poltava region published. The opening and the memorial service took place during the time of Soviet power, namely on April 22, 1990.
The photo has a unique shot: the KGB (KGB) staff are laying flowers at the memorial to the Holodomor victims. In a year, Ukraine will gain its independence, but, unfortunately, there is still a long way to study the Holodomor and recognize it as genocide.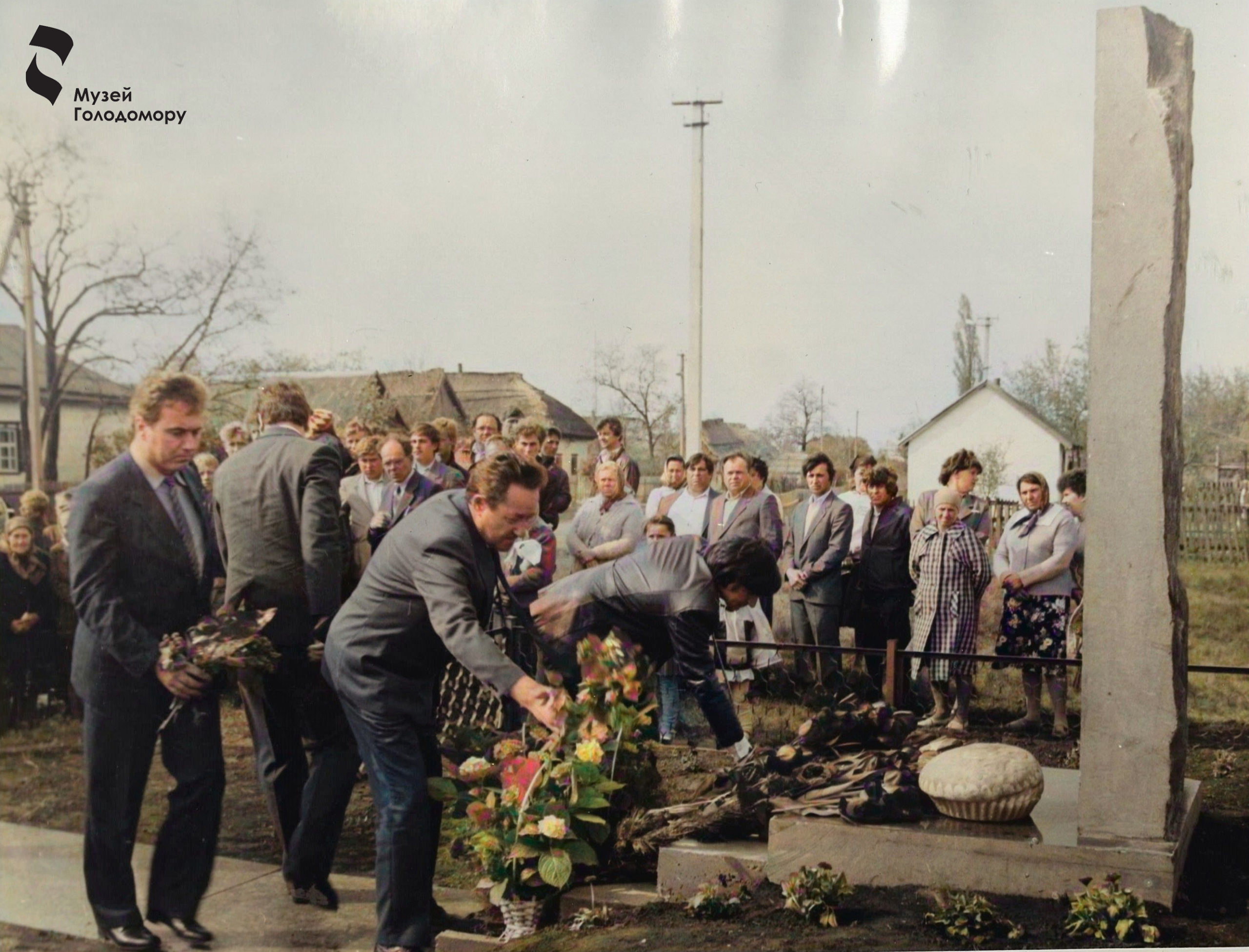 Link to the section of our site where other new photos from the Museum's Funds are published.