The Minister of Foreign Affairs of the Netherlands visited the Holodomor Museum
Today, November 15, the Holodomor Museum was visited by an official delegation of the Kingdom of the Netherlands headed by Minister of Foreign Affairs Wopke Hoekstra. The delegation was accompanied by the Minister of Foreign Affairs of Ukraine Dmytro Kuleba and representatives of the Museum administration.
Honouring the memory of the Holodomor victims, the guests placed decorative compositions of ears of grain to the sculpture "Bitter Memory of Childhood," and lit candles at the Altar of Memory.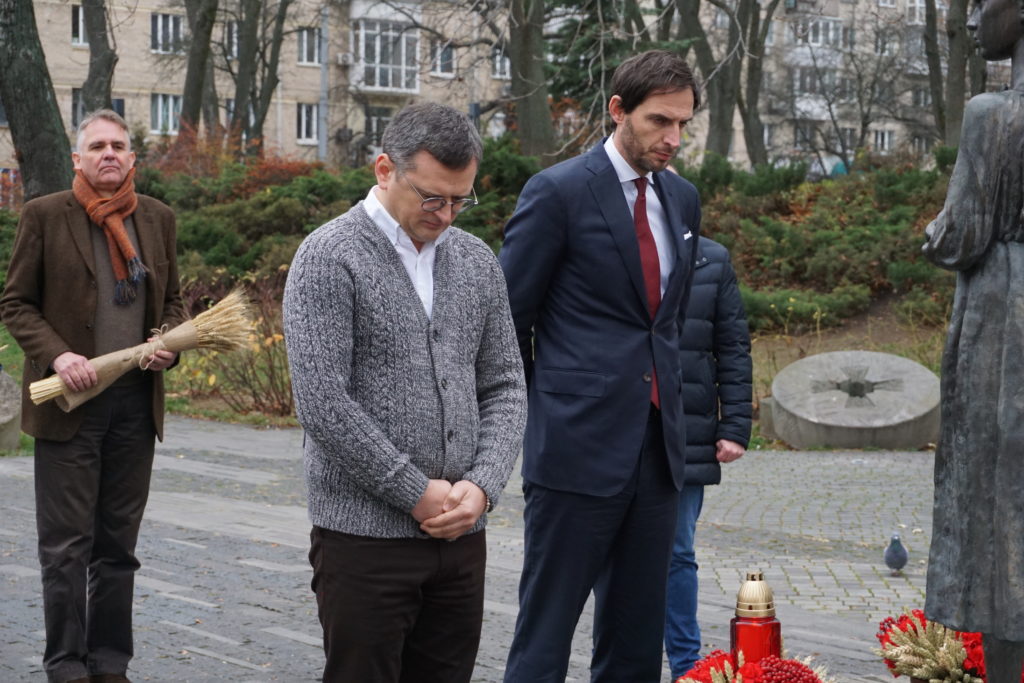 After that, the guests were given a tour of the exhibition of the Hall of Memory and presented with literature on the Holodomor of 1932-1933 in English, which comprehensively and thoroughly reveals the topic of the genocide of Ukrainians and the crimes of the communist totalitarian regime.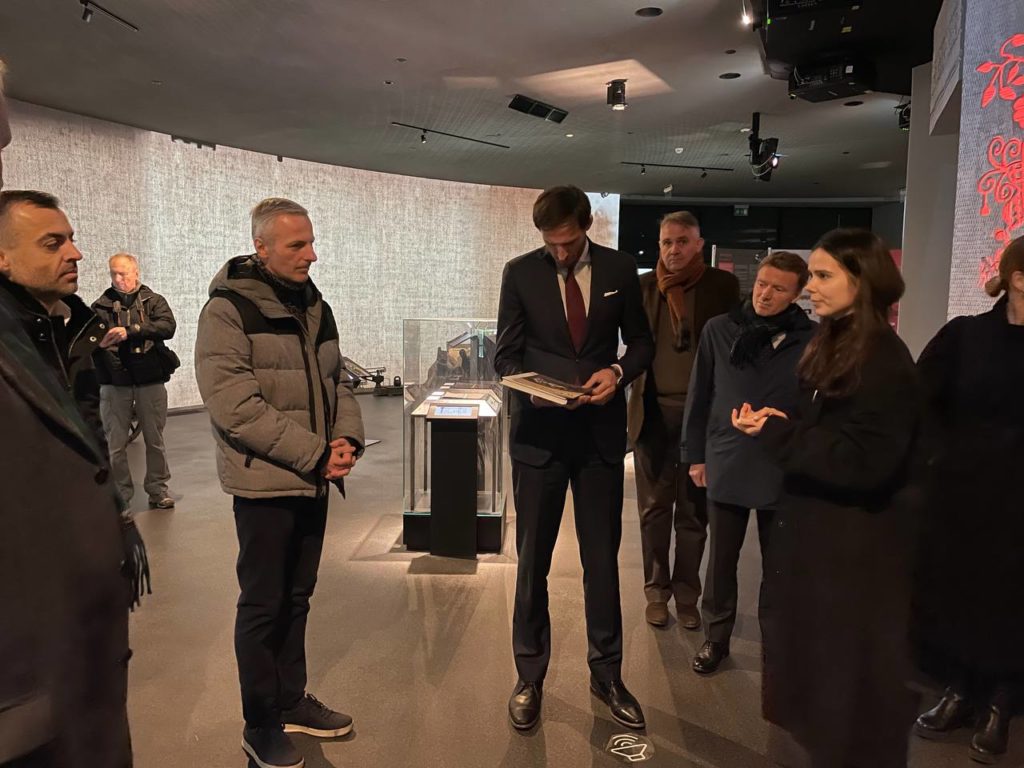 It will be recalled that on November 1, a delegation from Estonia headed by the first vice-speaker of the theRiigikogu Helir-Valdor Seeder visited the Holodomor Museum.