"Nova radist' stala"("The New Joy Has Come"): Vertep visited the Holodomor Museum
On Epiphany Day, January 18, carols were playing at the Holodomor Museum- Vertep (a group of people, actors who perform the Nativity Scene and other mystery plays) of the Spudean Brotherhood of the National University "Kyiv-Mohyla Academy" visited the party.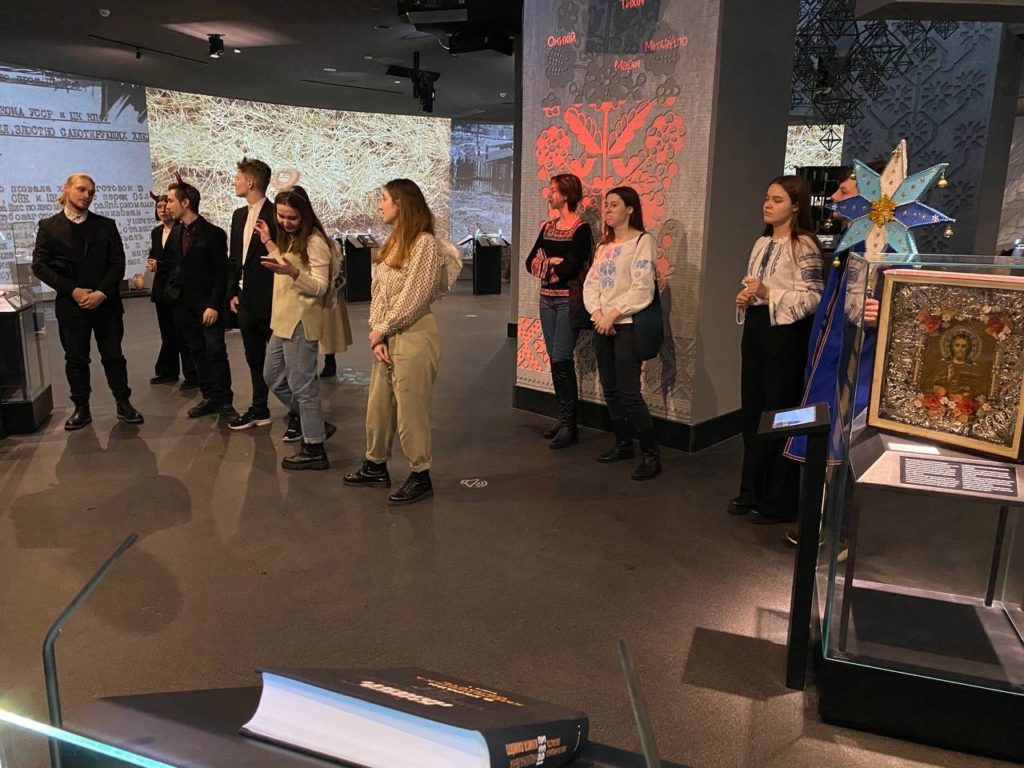 The Spudean Brotherhood was founded in 1997. The actions of the brothers, such as "Clean Skovoroda", when students wash the monument to Hryhoriy Savovych Skovoroda, are known throughout the country. The Brotherhood initiates and organizes various interesting events for students and for 25 years has supported and disseminated Ukrainian folk customs, stimulated students and academia to revive traditional holidays.
Vertep from the Spudean Brotherhood is well-known far beyond Mohylianka: it is known among many organizations and institutions. Every year, the brothers prepare a new theatrical performance in which they retell in a joking way the country's most high-profile political events. Students bring their Nativity Scene to the university administration, alumni, politicians, museums, the media, and anyone who invites them.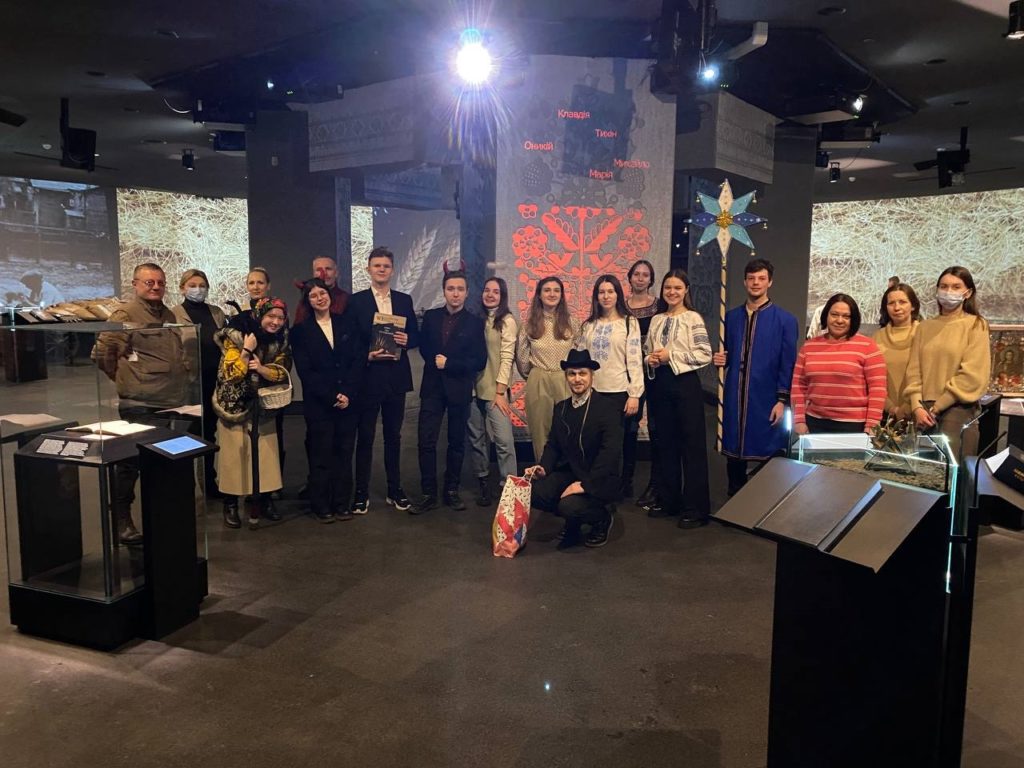 "We will perform The Nativity Scene from January 10 to 23," the brothers said on their telegram page. Invite! Christmas atmosphere and festive mood are guaranteed!