The Peace Light from Bethlehem was handed over to the Holodomor Museum
Today, December 22, the Scout organization Plast handed over the Bethlehem Fire of Peace to the National Museum of the Holodomor Genocide. The handover ceremony took place in the Hall of Memory of the Museum.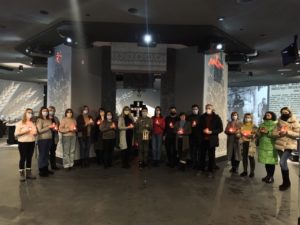 It has become a good pre-Christmas tradition to bring this symbolic flame to churches, hospitals, orphanages, government agencies, and, in recent years, even frontline fighters. It is passed from country to country, from hand to hand, as a reminder that we are able to do a lot of miracles for our close people with our own hands. 
Thus, on the eve of Christmas, the Bethlehem Fire of Peace travels the world, crossing borders and uniting Christians. When we receive and pass this fire, we must remember that it is a symbol of goodness, peace, harmony, and love for people.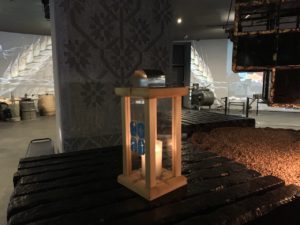 Spreading the Peace Light from Bethlehem (PLB) is an annual international scout event held to celebrate Christmas. The purpose of the action is to share a symbolic fire lit at Jesus Christ's birthplace. Austrian philanthropists founded the "the Peace Light from Bethlehem" campaign in 1973. Later, scout organizations from different countries supported it. The fire is passed from the sacred land to Vienna, where it begins its journey around the world. 
We invite you to join the Peace Light of Bethlehem –https://www.plast.org.ua/fire/
May it illuminate your hearts and souls with its warmth.