A craftswoman from the Cherkasy region makes motanka dolls on the theme of the Holodomor
Folk craftswoman Valentina Melnik from the Cherkasy region has made more than ten original dolls on the theme of the Holodomor. She participates in the Dolls for the Unborn project, dedicated to children who were never born in 1932-1933.
The project was started in 2018 by Tato Zolochevska (Tato Zolo) from Bremen (Germany).It is an annual virtual thematic exhibition of creative works and memories of the Holodomor of 1932-1933 in Ukraine. As part of an art project, masters of folk dolls from Ukraine and the world (Norway, Germany, Portugal) tell about the painful pages of Ukrainian history, the Holodomor, as an act of genocide of the Ukrainian nation. They also make postcards based on their work and send them to friends around the world.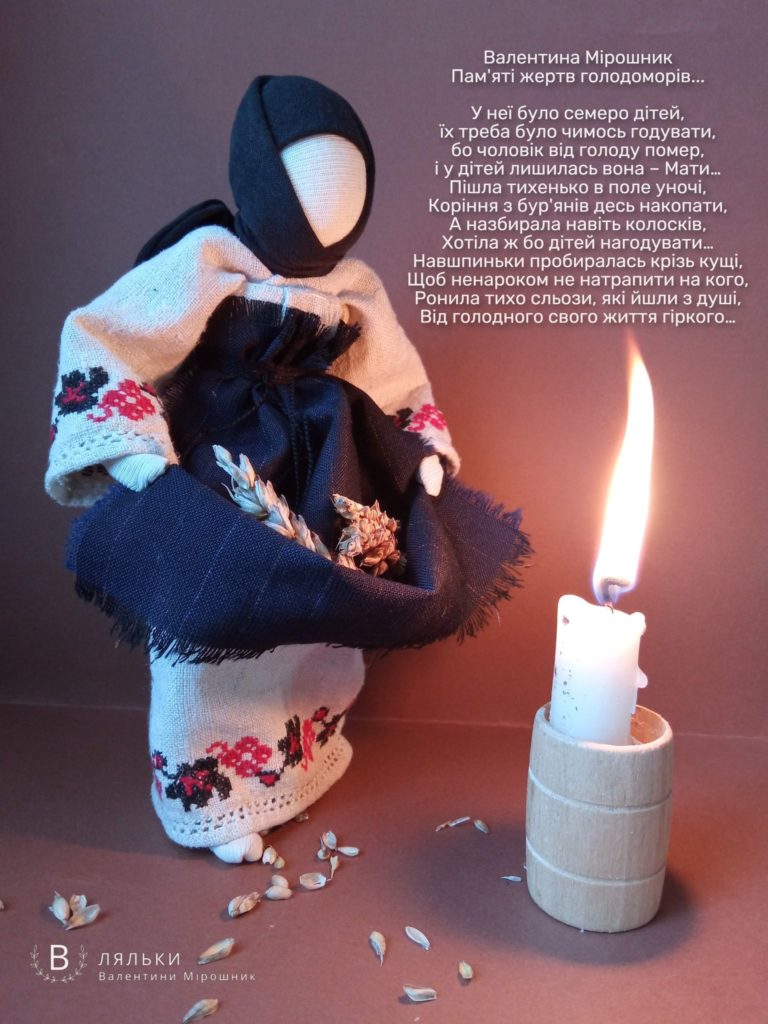 "This is a topic that hurts every Ukrainian family," Valentina Miroshnyk told us. – This is the page of our history that we must remember so that this never happens again. My family was also affected by the Holodomor and the post-war famine. This composition, where mother was collecting ears of grain, is almost like from my grandmother's stories…There were seven children, my father died, and my mother (my great-grandmother) saved her children herself. My grandmother, born in 1922, said that people had eaten weeds, roots, and dumplings made from garbage…Unfortunately, not everyone survived."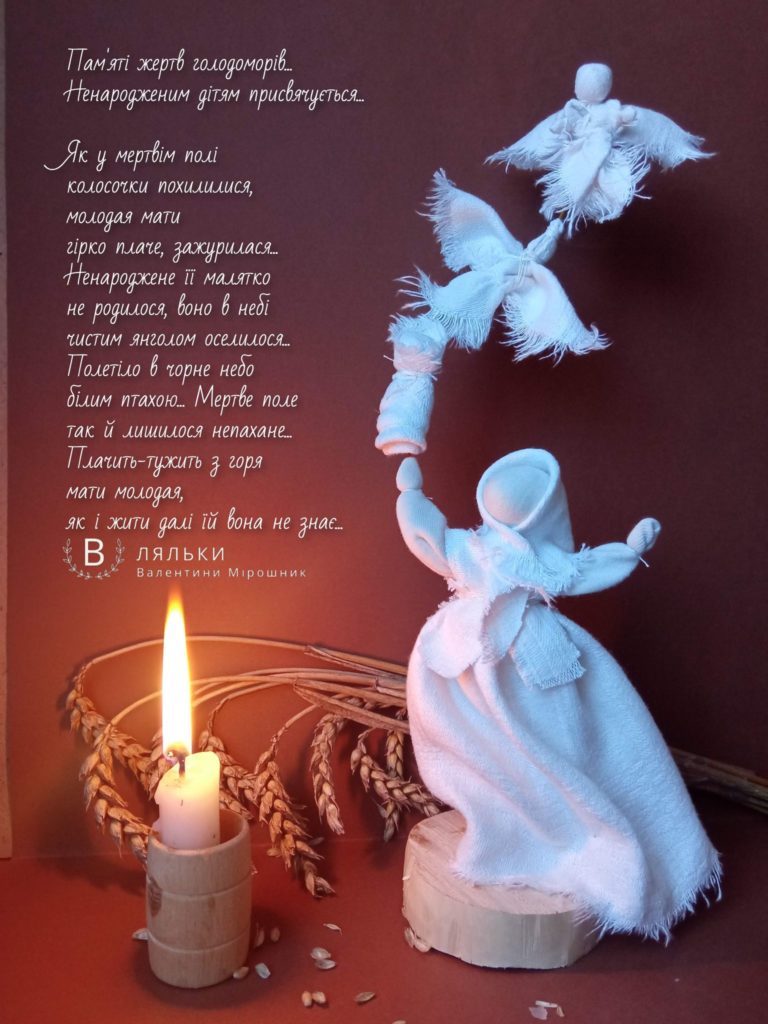 In November 2018, Valentyna Miroshnyk and her dolls took part in an exhibition at the Consulate of Ukraine in Hamburg, which opened to commemorate the difficult times of the Holodomor in Ukraine.