Ambassador of Ukraine to Iran watched the play about the Holodomor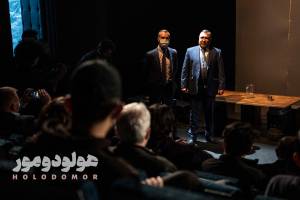 The premiere of the play "The Holodomor" ended on March 12 at the Neauphle-le-Chateau Theater in Tehran, the Embassy of Ukraine in the Islamic Republic of Iran reports.
This play is the final part of a trilogy produced by Safari and Hajizeinal in 2019 and 2020. The first of them was called "Women's Auschwitz", and the second "Berlin 10:10". The attempt to bring the theme of the Holodomor to Ukraine on the stage is the first not only in Iran, but possibly in the whole Asia. In Iran itself, the play has aroused keen interest among theatrical and artistic circles due to a powerful advertising campaign and the interest of the local audience in historical events.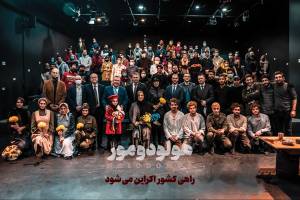 The play was written by Iranian playwright Ali Safari, and the author's idea is embodied on stage by the youth amateur troupe of the "Segane" theater troupe, directed by Rahi Hajizeynal. Cast: Sarina Azad-Milani, Farshada Ayubi, Mohammad Pasandide, Tim Takizade, Farzane Seiri, Ahu Shafieya, Milad Salehwand, Mehdi Abbasi, Nika Kasemi, Atefe Mousavi and Alireza Valipur.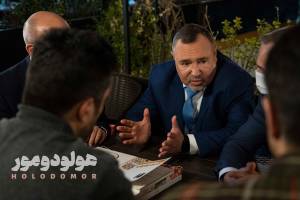 Even in the conditions of anti-epidemic restrictions, the play was attended by a large number of spectators every day. The Ambassador of Ukraine to Iran S. Burdyliak, together with the staff of the Embassy also visited the play and met with the creative team of the theater. During the meeting it was emphasized that the work of the theater troupe "Segane" makes a significant contribution to strengthening friendly relations between our peoples, and wished that the Iranian people have never known such a catastrophe in its history.
We remind that in November, the Holodomor Museum presented an audio guide in 33 languages, including Persian.