Hearing in the UN Court: "This is a matter of life or death of the Ukrainian people"
An oral hearing in the case of Ukraine v. Russia began on March 7 at the Peace Palace in The Hague, where the UN International Court of Justice is located. Representatives of the Russian Federation did not appear at the meeting.
We bring to your attention the speech of Oksana Zolotareva, co-agent of Ukraine at the UN Court.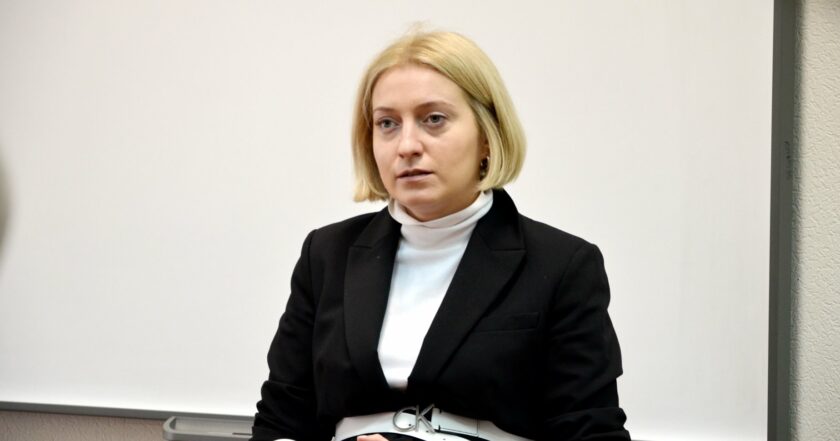 Photo -rubryka.com.
" Ukraine has now faced 11 days of Russia's brutal invasion of Ukraine.
Many people said we could not withstand Russian aggression for so long. They underestimated the people of Ukraine. They underestimated our spirit, our unity, our devotion. Ukrainian heroes are bravely defending Ukraine  and we will keep defending Ukraine until the aggressor leaves.
Ukraine is being supported by the civilized world.
We are grateful to each and every act and effort to support Ukraine. But we need more help. We need more help from our allies. We need more help from every institution in the world. That includes this Court. Your power to act is clear.
To defend actions that are indefensible, the Russian Federation fabricated allegations of genocide out of nothing. It used this horrible lie as a pretext for its unlawful assault on Ukraine.
In doing so, Russia cynically abused the Genocide Convention. Russia twisted the crime of genocide to justify the crime of aggression. In the name of preventing and punishing the crime of genocide, Russia is committing war crimes and crimes against humanity.
Ukraine has come here before the World Court, to seek urgent protection for everyone who lives in Ukraine.
There is no doubt of a legal dispute under the Genocide Convention. The reports of United Nations missions and other neutral observers confirm that Russia's allegation of genocide is absurd. Ukraine's right not to be illegally invaded based on a bad faith abuse of the Genocide Convention by Russia.
The Court can, and must, order the measures Ukraine requests.
I could rest Ukraine's case here. But at this difficult moment, I am compelled to remind the Court of the real, human stakes of Ukraine's request.
The Russian Federation continues its relentless assault on our cities, on our towns, on our villages, on our people.
My hometown of Kharkiv suffers for days from indiscriminate shelling but heroically resists167. Churches are ruined; hospitals are ruined; universities are ruined; civil infrastructure is ruined there. None of these can be considered as legitimate military targets.
The world is witnessing how Russia kills civilians in its indiscriminate attacks. We do not know yet the true number of Ukrainians that Russia has murdered in the past 11 days. We can only guess how many more will be murdered in the next 11 days, if this senseless aggression does not stop.
In these extraordinary circumstances, Ukraine requests that the Court order the following provisional measures:
a. The Russian Federation shall immediately suspend the military operations commenced on 24 February 2022 that have as their stated purpose and objective the prevention and punishment of a claimed genocide in the Luhansk and Donetsk oblasts of Ukraine.
b. The Russian Federation shall immediately ensure that any military or irregular armed units which may be directed or supported by it, as well as any organizations and persons which may be subject to its control, direction or influence, take no steps in furtherance of the military operations which have as their stated purpose and objective preventing or punishing Ukraine for committing genocide.
c. The Russian Federation shall refrain from any action and shall provide assurances that no action is taken that may aggravate or extend the dispute that is the subject of this Application, or render this dispute more difficult to resolve.
d. The Russian Federation shall provide a report to the Court on measures taken to implement the Court's Order on Provisional Measures one week after such order and then on a regular basis to be fixed by the Court.
Before I conclude Ukraine's case on its request for provisional measures, I would like to refer to the words of the Secretary-General of the United Nations, António Guterres, immediately following the resolution of the General Assembly condemning Russia's actions: "People in Ukraine desperately need peace. And people around the world demand it."
On behalf of the Government of Ukraine, and on behalf of the people of Ukraine, I thank you for your attention in this matter of national life or death. I respectfully urge the Court to issue your Order with utmost urgency.
We are in your hands. Thank you. "