Kharkiv Mayor Ihor Terekhov: This is a merciless genocide
Since the beginning of the invasion in Kharkiv, the Russian occupiers have destroyed 48 schools and more than 600 apartment buildings.
Kharkiv Mayor Ihor Terekhov stated it in an interview with LIGA.net.
The official believes that the aggressive actions of the Russians against Ukraine are a real genocide. "In reality, this is a merciless genocide against the Ukrainian people," he said.
He says that the occupiers fired at Kharkiv from the air, grenade launchers, "Hrads" mortars – destroying entire neighborhoods.
"At first, they bombed more outskirts of the city, now they have moved to the center. They shot on administrative buildings: police, the regional state administration, the city hall. They are destroying all the city's infrastructure. 48 schools were completely destroyed. Kindergartens, clinics, hospitals. Yesterday they even shelled to the perinatal center. It's good that we expected this and moved all the mothers," Terekhov said.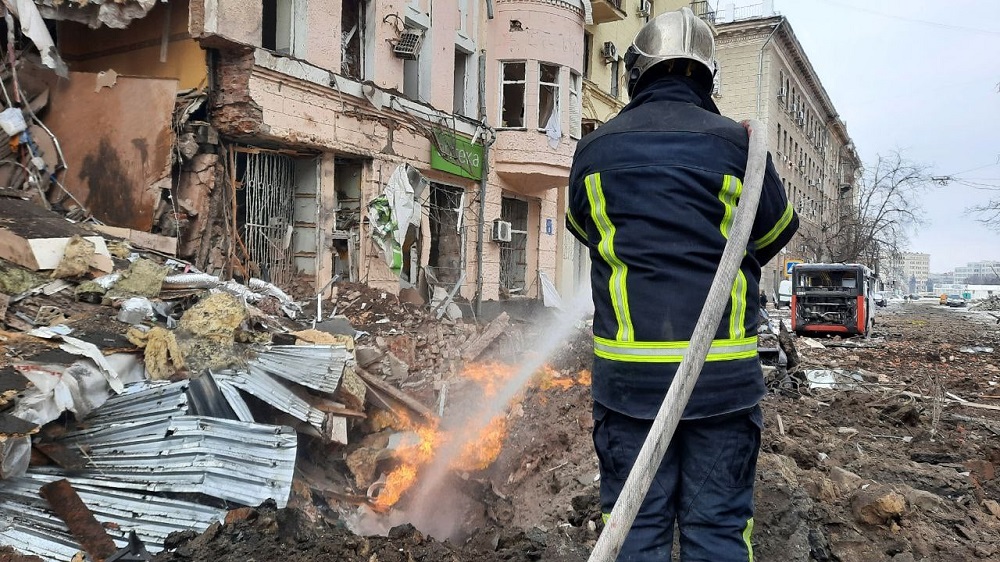 In particular, the occupiers have already destroyed 600 high-rise buildings out of a total of 8,000 in the city. According to Terekhov, there are no more districts in Kharkiv that have not been affected by the shelling of Russia.
He added that the occupiers were firing on transformer substations, heating networks, and the water supply system. "In everything that ensures the life of the city. They want to destroy Kharkiv. The destruction is enormous, "the mayor said.
"Now I ask people: have you ever thought that Russia could attack Kharkiv? There was no one who would say yes. No one could have imagined that. The attitude to Russia has changed by 180 degrees. And it will take more than one generation of people in our country to change it," Terekhov said.
Photo – SES in Kharkiv region.