Minister of International Development of Canada: Russia's actions resemble the Holodomor
Deliberate military strikes on civilian objects in Ukraine may indicate the intention of the Russians to starve Ukrainians, as during the Holodomor. That was the opinion expressed by Canada's Minister of International Development, Harjit Sajjan, after visiting Ukraine, Ukrinform reports.
"Later, we will decide on the actual terminology but when you look at the number of missiles that were actually on to target civilians, it is hard not to make the connection to the genocide that took place during the Holodomor," Sajjan said.
According to him, Canada understood that Ukraine's energy infrastructure could become a target, "but we did not realize that Putin would act so deliberately." "We cannot rule this out. Direct strikes on the energy infrastructure have a direct impact on civilians," the minister answered the question about whether the Russians intend to freeze Ukrainians and spread hunger.
Recalling Canada's recognition of the Holodomor as an act of genocide, Sajjan emphasized that "it is very important for the rest of the world to remember that this is not the first time such mass crimes have been committed in Ukraine."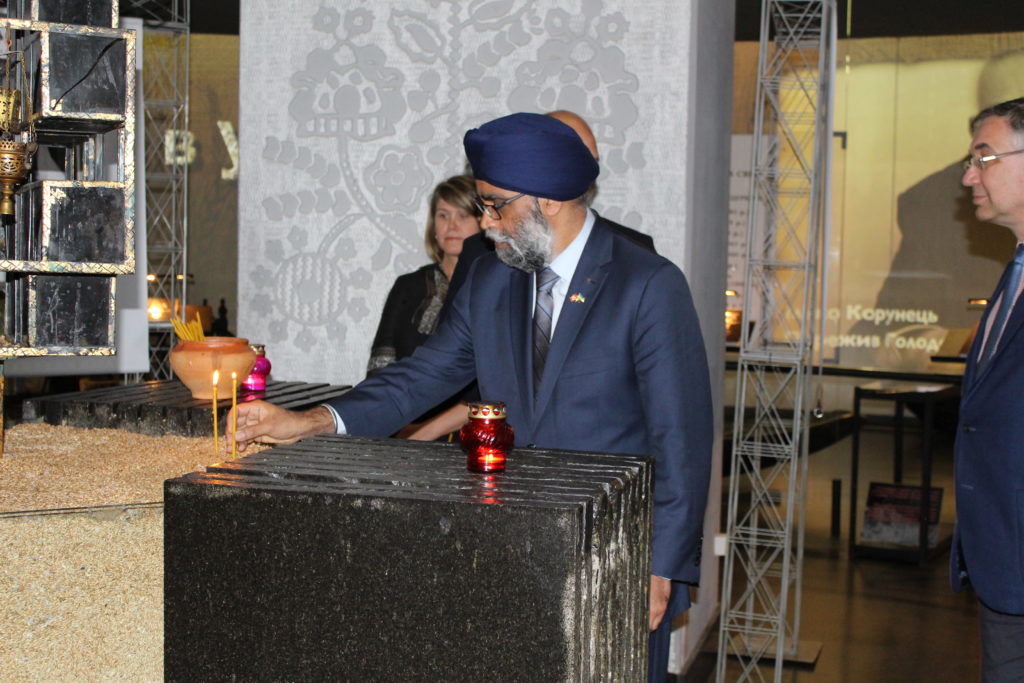 Harjit Sajjan during a visit to the museum in May 2019.
Harjit Sajjan is well acquainted with Ukrainian history because in 2019, while serving as the Minister of National Defense of Canada, he visited our museum during an official visit to Ukraine. Then, he got acquainted with the exposition of the Hall of Memory and learned more about the history of the genocide of the Ukrainian nation, which was committed by the leadership of the Soviet Union led by Stalin.