Russian barbarians robbed a museum in Zaporizhzhia
In Vasylivka town, Zaporizhzhia region, the Russian occupiers robbed the Historical and Architectural Museum–Reserve `Popov Manor. The director of the museum Anna Holovko announced this in the Facebook group of the reserve.
"Urgently!!! The occupiers have just robbed the Popov Estate Museum-Reserve !!! Everything that could be taken in hand and bags was taken out! Office equipment is broken and trampled with feet !!! All the doors were broken, the windows were broken !!! Everything that happened on the way was destroyed !!! " the museum worker said in despair.
It is noteworthy that shortly before that, the reserve was shelled. Some of the buildings were destroyed, and windows were broken in some places. "Russian barbarians are destroying cultural values ​​!!! Popov's estate today !!! " – wrote on Facebook on March 7 the director of the Department of Culture and Information Policy of the Zaporizhzhia Regional Military Administration Vladislav Moroko, and added a photo of the damaged buildings.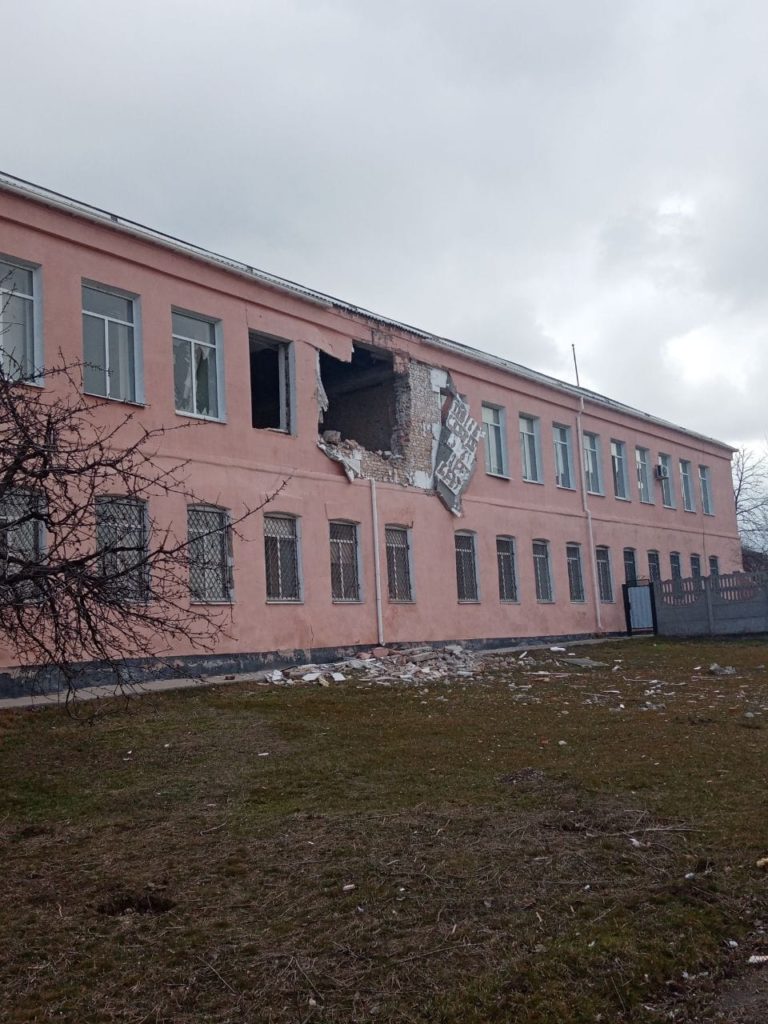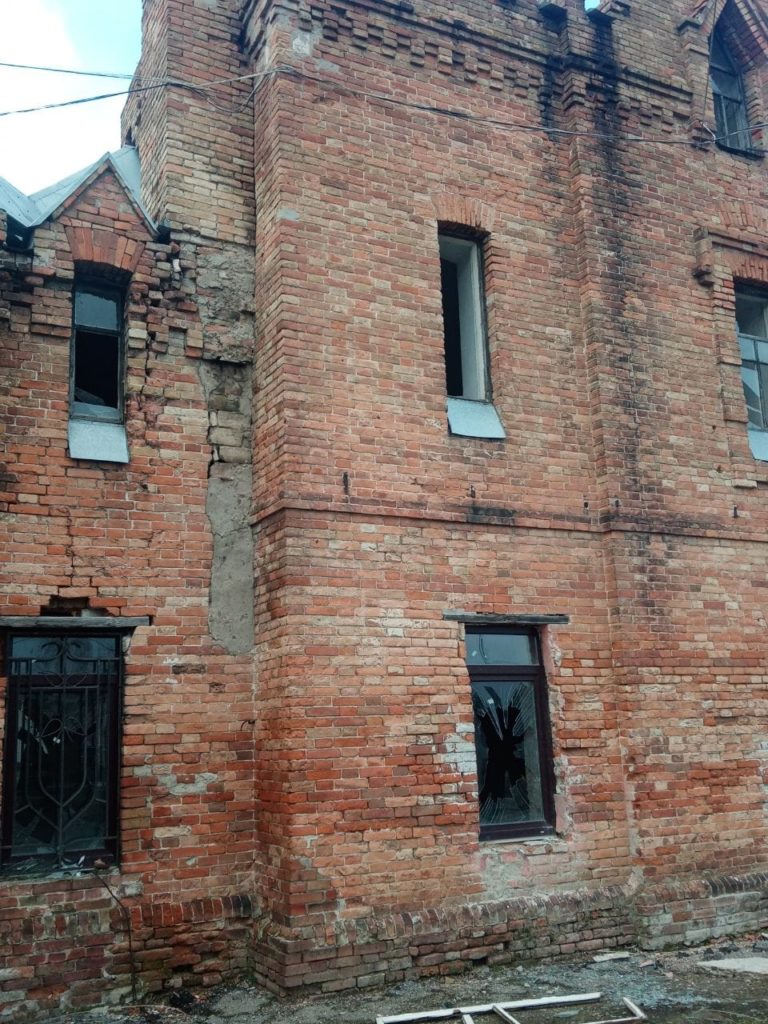 Mutilated buildings of the reserve.
At the same time, on March 12, on the air of the program "Today. Holovne" on the TV channel "Suspilne Zaporizhzhia," Vladislav Moroko said that the most valuable exhibits from all museums in the region managed to evacuate. "On the eve of a possible invasion, we worked on all institutions. All the exhibits had been preserved, transferred to places where they can be stored," – he emphasized. "Everything valuable in museums and galleries was evacuated four days before hostilities."
Reference
The Popov Estate is an architectural monument of the second half of the XIX century, a palace and park ensemble in the Zaporizhzhia region, now the Vasylivka Historical and Architectural Museum-Reserve "Popov Estate." Preserved partially, in the preserved part – the museum exhibition.
Photo – Facebook page of the reserve.