The Odessa Puppet Theatre is preparing a play about the Holodomor
Despite the war, the Odessa Academic Puppet Theater continues to work on performances of the evening repertoire for adults. And right now, the theatre is staging Natalia Vorozhbyt's play "Grain Storage."
"The play was chosen back in September, planned for production next season," says director Elistin Mykhailov, quoted by "Dumskaya." For some reason, we can not work in fully now, so we decided to deal with the material "Grain Storages," to prepare while the artists are working on the dolls and scenery of the play. Do we remember this fact, do we know about any private cases? In a few generations, viewers may forget about it. However, history always repeats itself, every one or two hundred years, it is significant to remember what happened and do everything to prevent it from happening in the future. It is a pity that people do not learn history lessons. If the audience wants to open a book after the play and read about historical events, then we worked for a reason. "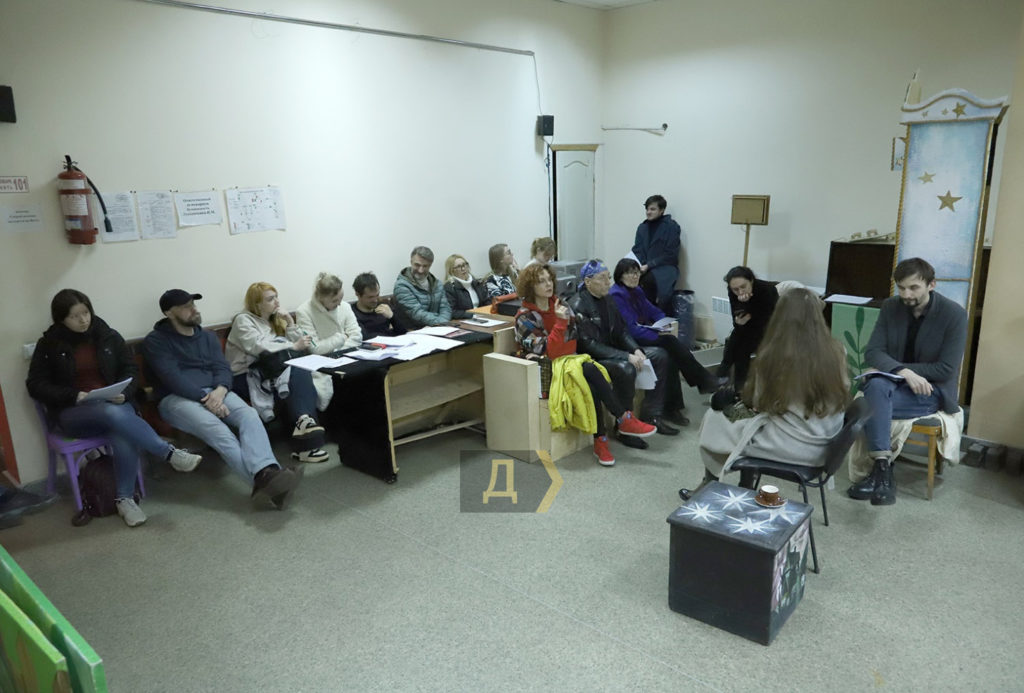 In the Odessa Puppet Theatre, they started to think of serious material.
It is worth mentioning that this is not the first time the play "Grain Storage," by the famous Ukrainian playwright Natalia Vorozhbyt, has been performed. Earlier, it was prepared for screening at the Royal Shakespeare Theatre. Also, a play staged by the First Academic Ukrainian Theatre for Children and Youth in Lviv.
Natalia Vorozhbyt managed to show in the play how the Soviet authorities actually had turned a beautiful Ukrainian village into a cemetery in a few years, a church into a granary, where grain eaten by mice was rotting. The scene is shocking when starving people are driven to the central square, dressed, and painted to show New York Times journalist Walter Duranty that there is no famine in Ukraine. For such picture even tables were set in front of the village council to show the guest how good and generous the Soviet government was.
"We lost a lot of time. The Jews immediately began to study the Holocaust, the Germans their history – too… And we drove this trauma deep, and who knows where it will explode, – Natalia Vorozhbyt told about her play in an interview with Deutsche Welle. "The saddest thing is when I interviewed grandmothers who had come through this, and they said, "Let's not think about bad things." And that is even worse when young people say: it was, and it was, everyone had it, we need to move on…"
And the words of Ms. Natalia, uttered in May 2017, sound especially prophetic: "To be saved, we should talk about it. Understanding the Holodomor helps to analyse the current relations with Russia, influences your position. Many people are out of position. And if they had studied history a little, starting with the history of their own family, then perhaps in many areas of our lives, such terrible events would not have happened."