An exhibition of the Holodomor Museum was presented in Germany
Today, June 28, in the German city Essen, the opening of the exhibition "We were killed because we are Ukrainians" prepared by the National Museum of Holodomor and Genocide took place.
The exhibition space was provided by the Old Synagogue (Die Alte Synagoge)– one of the biggest cultural centres of the city Essen.
Rolf Fliess, the mayor of the Green party, Iryna Yastreb, president of the International Ukrainian Public Organization "Fourth Wave," Olesia Stasiuk, General Director of the Holodomor Museum (in Zoom format), and Uri Kaufman, director of the Old Synagogue, opened the exhibition.
Olesia Stasiuk, General Director of the Holodomor Museum, joined the opening of the exhibition via Zoom.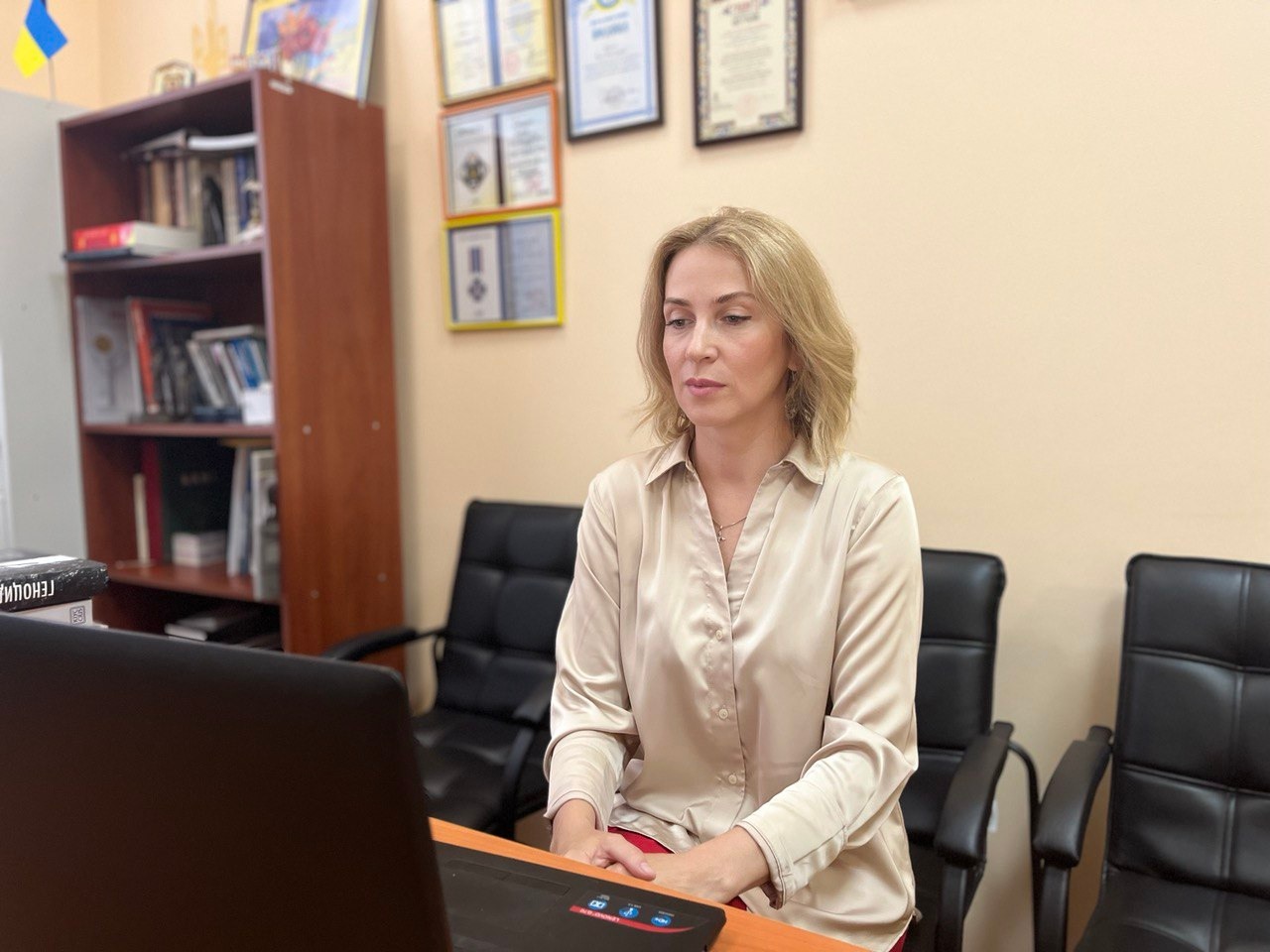 "Today we have the conclusions of forensic examinations and scientific research, which made it possible to get an idea of ​​the scale of the crime of the Stalinist regime," says Olesia Stasiuk, Director General of the Holodomor Museum, and explains: "We cannot rely only on demographic calculations that were made earlier. After all, we are talking about particularly serious crimes, so conclusions about losses should be made exclusively by forensic experts, investigators, and criminologists. It is world practice. And the task of historians and demographers is to help establish the truth by providing the necessary information and data. Statements that it does not matter how many people died, the main thing, they say, is to recognize the crime as genocide – these are Russian narratives.
Every nation has the right to know its historical truth. This is a matter of our dignity, honour, and national security. It is our moral duty to past and future generations to establish and know how many Ukrainians were destroyed. We did this even though there were attempts by the "fifth column" to discredit thirty years of work. And today Ukrainian society has such a moral obligation to Bucha, Borodianka, Irpin, Mariupol, Sievierodonetsk – every torn city and village where the occupying Russian troops committed genocide."
It will be recalled that on June 10, the International scientific and practical conference "Genocide of Ukrainians: from the past to the present" was held in the German city of Essen. Scientists called on German parliamentarians to recognize the Holodomor as an act of genocide. One of Germany's ruling political forces – the Green Party – promptly responded to the scientists' appeal. On June 11, its spokesman for international affairs, Bundestag deputy Omid Nouripour, spoke out about the need to recognize the Holodomor of 1932-1933 as an act of genocide against the Ukrainian people. According to the politician," recognition of this brutal crime would be an important signal of empathy and historical awareness for the people of Ukraine."